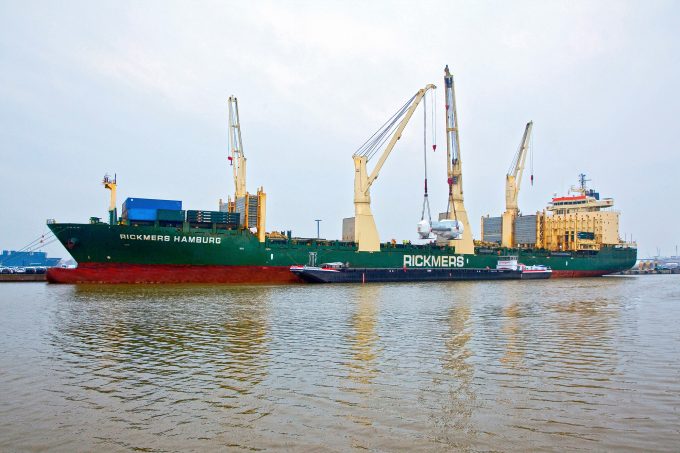 Zeaborn Group has acquired Rickmers-Linie and taken over the operations of Marine Consulting & Contracting (MCC), expanding its footprint in the project cargo and heavylift shipping sector.
Under the agreement, signed on 7 February and subject to antitrust clearance, Zeaborn will expand its fleet to 50 multi-purpose vessels, with capacities between 7,500 and 30,000 tonnes, and a combined lifting capacity of up to 700 tonnes.
Zeaborn already controlls some 35 multipurpose and dry cargo ships, through commercial management contracts.
Managing partner of Zeaborn Jan Hendrik Többe said it had grown of its fleet, but was facing challenges building a global organisation.
The acquisition will provide the company with Rickmers-Linie's offices in Belgium, China, Denmark, Germany, Japan, Korea, Singapore, Thailand and the US, as well as its agency network.
"Everyone who knows the shipping industry knows that this is a very challenging task in our time," he said. "In this respect, it's fortunate for our development that Rickmers-Linie was available at the right time."
According to media reports, the operations will continue to be managed by Rickmers-Linie CEO Ulrich UIrichs, while the strategy for the businesses will be outlined later.
Rickmers has struggled, following the market slump. It reported  a net loss of some €200m on revenues of some € 374m in the first nine months of last year.
Rickmers-Linie acquired subsidiary NPC Projects last July.
"Just like us, Rickmers-Linie and NPC Projects are concentrating on the transport of break bulk, heavylift and project cargo," said Ove Meyer, another Zeaborn managing partner.
"They have an excellent reputation, have close, long-term customer relationships and stand for reliability, quality, innovation and technical competence.
"With its line-up of services and the tramp business of NPC, Rickmers-Linie connects the most important business centres in the world."