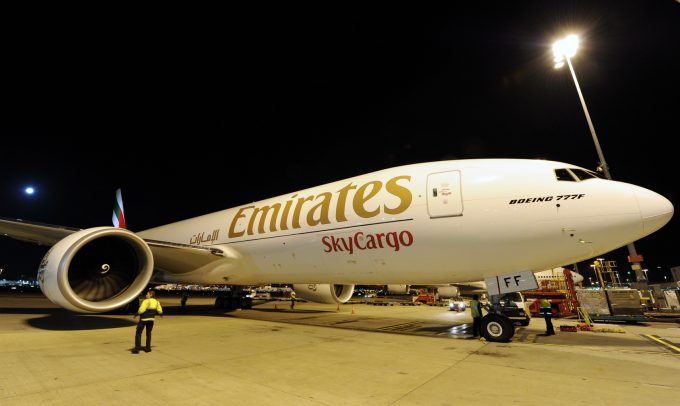 Emirates has scaled back its Nigeria routes in response to a worsening currency crisis in the country.
The carrier confirmed to The Loadstar this morning that it would stop services between Dubai and Abuja from the end of October, although it will continue its daily flight to Lagos.
"The decision was made after a review of the airline's operations to ensure the best utilisation of its aircraft fleet for its overall business objectives," an Emirates spokesman said.
Emirates' decision mirrors those of Iberia and United Airlines, which recently terminated their Nigeria operations as a result of the foreign currency shortage.
Weak economic performance has plagued Africa in recent times and Emirates president Tim Clarke, quoted in CH Aviation, said the carrier would be reviewing its entire African network and expected further cuts.
Concurrently, Kenya Airways announced that it would be ending its Abuja and Gaborone routes from 15 November.
Domestic airlines have also felt the impact of the Nigerian currency crisis, with its oldest carrier, Aero Contractors, announcing an immediate, and indefinite, cessation of business.
In June, the Nigerian government was forced to reverse a 2015 decision and allow free trade of the naira in an attempt to control a currency crisis driven by falling oil prices, which account for 70% of the country's fiscal revenues.
Since then, the value of the naira has almost halved against the US dollar.
In an attempt to counteract the diminishing oil revenue, the country has increased exports of agricultural products. Nigeria-based news source Financial Watch cites figures from the country's two main handling companies, showing a 39% surge in airport throughput for the first half of 2016.
Skyways Aviation Handling Company reported handling 2.5m kg, while Nigerian Aviation Handling Company said it handled 5.2m kg in the period. One Lagos-based freight forwarder told Financial Watch vegetables, oils and other agricultural products were responsible for the bulk of the upturn.
Tayo Ojuri, chief executive of aviation support service Aglo, told Financial Watch that the high exchange rate was encouraging Nigerians to export agri-allied products.