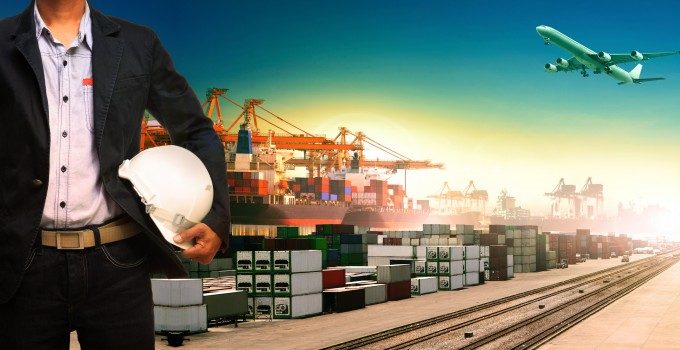 Comment
The Loadstar was rather bemused to receive a press release from DHL Global Forwarding, the troubled German behemoth which has faced a slew of unhappy stories this year leaked by unhappy employees.
It recorded that DHL Global Forwarding US had been recognised as one of the top 20 US companies (number 16, in fact) to sell for.
Interestingly, given the year it's had, the company didn't feature at all on the 2014 or 2013 lists, so things must either have been truly awful in the past two years – or they are improving…
Which we suspect may come as a surprise to many of the staff at DHL-GF. As you may recall, it's had a choppy few months, with HR possibly the hardest-working department.
In May, US chief executive Christoph Remund stepped down with immediate effect, to be replaced by Americas chief Mathieu Floreani "until the [US operation] is back in a more stable situation", according to a leaked internal email.
While Mr Remund was credited with "achieving market share gains in 2014 despite a challenging environment", the email noted that the challenges the company faced in the US were "extraordinary".
Meanwhile, the swift exit of previous global chief executive Roger Crook inspired his replacement Renato Chiavi (himself a returning executive) to ask employees around the world how they felt about their jobs and the company.
Not good, was the answer, with many "disorientated" by DHL's transformation programme.
Mr Chiavi wrote, with admirable candour for a head honcho, that "deep down we can see that many employees are still not sure how we can find a way out of this and seem slightly paralysed".
According to the fascinating website Glassdoor, which publishes employee reviews of companies, just 48% of staff would recommend working at DHL-GF-USA to a friend.
It would seem that Mr Chiavi's instinct is about right. While many reviewers cited great benefits, great people, good pay and that the work itself is interesting, the negatives made for grim reading.
Typical statements include:
"The company is always trying to recreate the wheel."
"Decisions don't seem to be thought through before they are made."
"A lot of turnover and corporate restructuring."
"Way too top heavy".
In addition, management is apparently "clueless", and "runs the place with the Iron Fist of Negligence," (a phrase that The Loadstar's comment writing team wishes it had coined) while transformation strategies are "failing miserably".
One reviewer reported a mass exodus from the Chicago office this summer – either through sackings or walk-outs.
And a sales executive in Texas wrote in February: "Pros: unscheduled days off with no recourse; don't have to meet sales goals and still keep job; management clueless; steady paycheck and benefits; occasional team-building events.
"Cons: commission is rarely paid on time and is usually incorrect; current management is clueless about sales… can't hire or hold on to top talent; morale extremely low, haven't met goals or had any real contest; no confidentiality; management 'leaks' info; wrongful firings and write-ups."
This is a markedly different take to the one offered in the DHL-GF press release, which said: "DHL is focused on creating a winning culture to support their salespeople in every way possible."
Which raises the question of why it ranked so high in Selling Power's list? The magazine states that its 2015 ranking focused on three broad areas: customer growth and retention; hiring, compensation, sales training and enablement; and company recognition and reputation.
DHL was not alone in freight companies making the top grade. The highest-ranking cargo company was Total Quality Logistics, at number 14, one of the largest freight brokerage firms in North America (and presumably a possible XPO Logistics buy?). ABF Freight System, primarily an LCL provider, came in at number 18, while Coyote Logistics, acquired by UPS for $1.8bn last month, was number 30.
UPS itself didn't make the grade, while rival FedEx cemented last year's position, at 35, close behind Google and Microsoft.
But given that the troubles at high-ranking DHL-GF are hardly an industry secret we wonder how accurate this list really is.