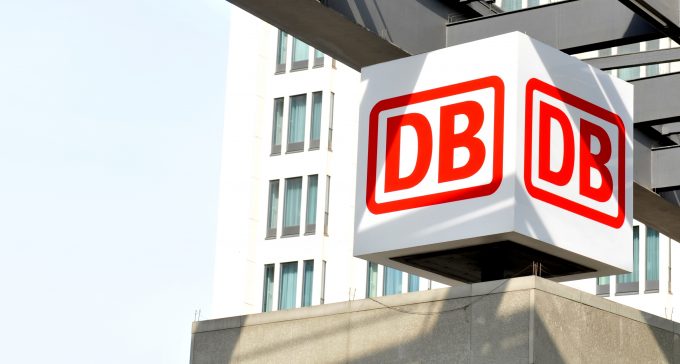 Deutsche Bahn (DB) has unveiled a 'dual-power' train, which will alternate between overhead lines and biofuel, as part of its €19bn ($18.77bn) fleet renewal programme.
The move will add significant cargo capacity to Germany's rail network, with new locomotives as well as a modular wagon system called m2, which DB says can be altered according to customer requirements.
Unveiling the new rolling stock at InnoTrans trade show in Berlin, Sigrid Nikutta, DB board member for freight transport, said: "In addition to a new two-power locomotive, the new m² wagons can be used flexibly and modularly for different goods. There's a platform in different lengths and different structures can be placed on it for transport.
"If we network this train with digital automatic couplers, that is the decisive lever to get more goods onto the climate-friendly rail, which is finite in capacity," she added.
Germany has typically lagged behind other European countries on rail electrification, with some 39% of track still to be equipped.
DB has ordered 150 of the Vectron dual-power locomotives, designed and built by Siemens, with an option for 250 more. They can run on conventional diesel as well as biofuel, using its internal combustion engine in areas where the track has no overhead electric lines.
While Germany is the world's fifth-largest producer of crop biofuels, meaning that if it is used to run the trains, it will likely result in a partial CO2 emissions reduction for cargo customers.
The availability of crop biofuel in Germany is likely to diminish substantially in the coming months, however, as the Russian invasion of Ukraine, a European breadbasket, decreases the availability of grain, and the German government is forced to make a 'biofuel-or-bread' calculation. According to reports in Reuters, manufacturer Cropenergies is considering shutting its ethanol plants as feedstock becomes prohibitively expensive.
On DB's biggest fleet modernisation programme, at €19bn, CEO Richard Lutz, said: "We're creating the capacity for even higher demand. Modern vehicles not only make the railways more climate-friendly, but also more reliable and customer-friendly."
Earlier this year, The Loadstar reported that freight division DB Cargo was under investigation by the EC, for apparently having fallen foul of EU state aid rules. After DB Cargo reported sequential years of losses and its state-owned parent repeatedly bailing it out, the EC's preliminary conclusion, announced last month, was that it could not be assumed a private investor would have been willing to stick with the company.