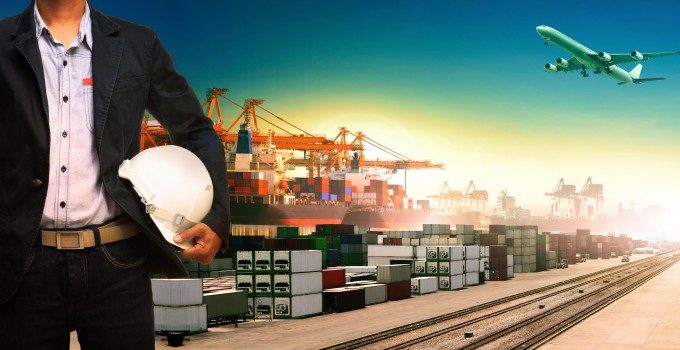 The airfreight industry, in the words of several players, was "shocked" by "implosions" at US carriers yesterday, when industry veterans Tony Charaf of Delta and Robbie Anderson of United Cargo left their posts.
While observers suggested the loss of Mr Anderson was "ridiculous" and down to the mess the airline was already in, compounded by the challenges caused by an IT system change, the Delta story has triggered even greater comment.
This follows a decision by the carrier that, with the departure of Mr Charaf, it will restructure its cargo department – quite significantly.
CEO Ed Bastian announced in a memo that cargo sales would join the global sales team, while cargo operations would come under the airport customer service team.
There is now no head of cargo.
One senior consultant told The Loadstar: "Maybe I am the only one shocked by this, but for a [cargo] business that generates annually more than $1bn, I find it unbelievable."
Another source said: "Customers won't like it; who will be the spokesperson? Successful companies often seem to be those that have a strong character as leader."
Putting aside the headless nature of the change, what will the separation of sales and operations mean?
"Risk" appears to be the most common answer.
The consultant suggested it was a "recipe for disaster".
"I have experienced the mess – such as internal fighting – created when sales and operations are too distant. I have seen the clear advantages of having both under one roof, versus a functional set-up as Delta has chosen.
"And I would love to hear the arguments for incorporating passenger and cargo sales, as they have different client bases, cultures, back-office processes and so on."
Another US airline industry sales veteran called the separation of the teams a "double-edged sword": a potential opportunity to increase the importance of cargo; or the risk of furthering a "step-child" mentality, if the passenger unit comes under pressure in the event of missing its sales goals.
He said: "My hunch is that the sales organisation will get massive scrutiny and tightening, perhaps even a chance to push through passenger sales best practices to the cargo division. This could be good, but could also be a disaster if there is pressure to achieve at all costs."
He added: "if articulating value of investment, change, and visionary changes can be proven with promised ROI, there's great potential. If not, it could be a bumpy road. I fear the [cargo] voice could be missed in this transition."
Delta's strength is in passengers, he noted, adding: "Achieving both metrics without material compromise is the proof of the pudding. I don't think it can be achieved without some management change and scars along the way."
The question on many lips is whether Delta – which merged with freight-friendly Northwest – has consciously decided to step back from cargo, or whether it thinks it can leverage its strength in the passenger market to boost cargo. The consensus seems to be that with no figurehead to fight for the rights of cargo, it could easily be weakened.
One senior US airline cargo manager pointed to the differences between European and US carriers: whereas Lufthansa Cargo and IAG are standalone companies, in the US freighters have gone from the combination carriers and cargo seems to be more tightly controlled, with a higher degree of cost focus from the passenger division.
"Really, you don't know until you try it," he said. "But as I see it, customers will see it as a backward step and I can't quite see the advantages.
"But the worst part is that it devalues our industry a little bit. It doesn't do air cargo any good."
And that seems a shame at a time when the sector needs all the focus and attention it can get.