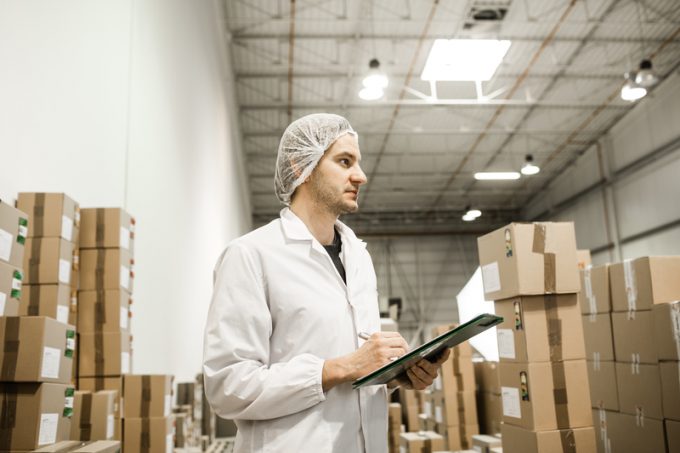 Companies will spend $434.9bn on Internet of Things (IoT) technology by 2023, more than double last year's IoT expenditure of $186.1bn, according to Forrester Research.
And the thinking on IOT solutions is bullish, especially in the logistics arena, claim its analysts.
They expect IoT investment to advance on all fronts – from platform and application software, service provider connectivity and IoT-specific security software to hardware and professional services.
Spend on software platforms will be in the vanguard. It is expected to surge 34.2% annually to reach $8.7bn in 2023.
Forrester sees inventory and supply chain management as the largest arena for IoT expansion and projects a compound annual growth rate of 20.2% for the segment, which will amount to $113.5bn in five years.
IoT spend on fleet management to improve fuel efficiency and drive preventive maintenance services will climb from $6.4bn last year to $10.4bn in 2023, according to Forrester. In a number of industries, compliance with safety and environmental requirements will be a significant driver for this.
Expectations are particularly pronounced for perishables supply chains. According Zest Labs, an AgTech that specialises in post-harvest shelf life and freshness management, food wholesalers and retailers could boost their margins and reduce waste by as much as 50% through a strategic use of IoT sensors and real-time analytics.
ORBCOMM, a provider of IoT and machine-to-machine solutions, launched next-generation technology for remote monitoring and control of reefer containers last month. Its CT 3000 series offering combines built-in and external IoT sensors with cellular connectivity and wireless technologies.
The solution includes a cloud-based analytics platform and information management engine to optimise asset management and utilisation. It tracks shipment location and monitors ambient conditions in containers moving by land, rail or sea. It is connected directly to the reefer to allow real-time alerts and two-way control.
Besides reducing spoilage and ensuring temperature compliance, the technology also helps reduce turn times, eliminate unnecessary routes and streamline delivery, ORBCOMM claimed.
VersaCold, Canada's largest reefer logistics operator, has embraced IoT. It deploys the technology both in its warehouses and its trailer fleet and reefer units to monitor temperature, humidity and movement in real time.
In a blog on the use of technology posted during the summer, chief information officer Bala Puvitharan called IoT "our biggest technological advantage".
The data stream from the sensors is monitored through the company's three linehaul dispatch offices.
"It's been a great resource. We've been able to plan more effectively, and we can identify issues before they create food loss," said VersaCold president and chief executive Doug Harrison.
The appeal of IoT for cold chain applications looks set to increase as sensors add new aspects to their range. Some trials have been going on using IoT sensors in food processing plants to monitor freshness based on perspiration rates. This can be used to separate fruits that show different rates and apply different kinds of packaging.
Meanwhile, ORBCOMM is pushing into China, which has emerged as a huge and rapidly expanding market for perishables in recent years. In October the tech firm announced that a large Chinese telecom operator had obtained the authorisation to use its satellite system in the country.
"ORBCOMM is pleased to be able to operate within China, which provides a unique competitive advantage to the company, and deliver the benefits of our robust satellite service to a much broader customer base," said chief executive Marc Eisenberg.
"The regulatory approval combined with the addition of an ORBCOMM GES in China will significantly improve service levels and coverage in the region as well as provide access to a new high-growth market for deployment of ORBCOMM's industrial IoT solutions."