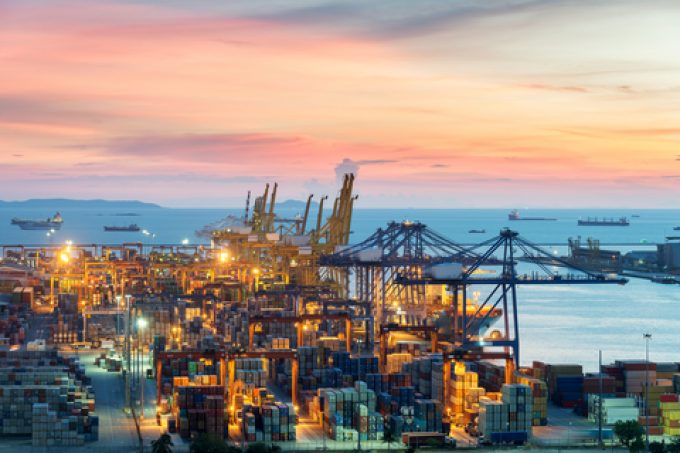 Thailand's container shortage is playing havoc with supply chains as carriers prioritise capacity in neighbouring China and Vietnam, say cargo owners.
The Thailand board of trade estimates the country had a shortage of 1.5m containers in 2020, according to the Bangkok Post, prompting the government to intervene by promising to subsidise import fees for empty boxes for up to six months.
While the impact of equipment shortages is felt worldwide, Thailand is also suffering stiff competition from rival Asian exporters, according to Ghanyapad Tantipipatpong, chair of the Thai National Shippers' Council (TNSC).
She told The Loadstar: "Thailand receives less space and container allocation because shipping lines have given priority to China and Vietnam. They have more competitive advantage and are willing to accept higher freight rates from the lines.
"This directly impacts Thailand's available space and equipment, despite the extremely high freight rates and surcharges we have to pay."
Indeed, the TNSC said transpacific rates from Thailand had increased to $4,000 per feu in November, compared with $1,400 a year earlier.
"At the same time, import shipments to Thailand are subject to additional peak season and equipment imbalance surcharges, including a $500 charge from China," added Ms Tantipipatpong.
"The high demand for transpacific cargo has created a domino effect onto other trades."
Thai shippers are also struggling with vessel delays, rollovers and cancellations, she said, making business planning more difficult.
"Exporters can't properly forecast the accurate sales volume they commit to their customers. Some have had to break contracts, while others have shipped with a loss to fulfill the order confirmation or pay a penalty," she explained.
The TNSC has made a number of recommendations to authorities to help bring down logistics costs and make more containers and space available. For example, it said, lowering handling charges set by the Port Authority of Thailand would attract shipping lines to reposition more empty containers to the country, while the authority should also increase the permitted number of ultra-large containerships calling at Laem Chabang.
Ms Tantipipatpong added: "Long term, we want to enhance the container repair industry in Thailand in order to attract additional container movement to and from the country, meaning exporters can get more containers in good condition for export. We also plan to liaise with the industrial sector to negotiate service contracts with shipping lines."
Another option, she said, would be to utilise the newly minted Regional Comprehensive Economic Partnership (RCEP) to bypass seaports altogether.
"We could negotiate under RCEP on customs formalities to facilitate the transport of containers by road to China, both for goods heading for final destination there, and also containers which can be transported to Europe by rail."
Estimates suggest Thailand's exports dropped between 4-7% in 2020, but TNSC is hopeful of a 3-5% uptick this year.