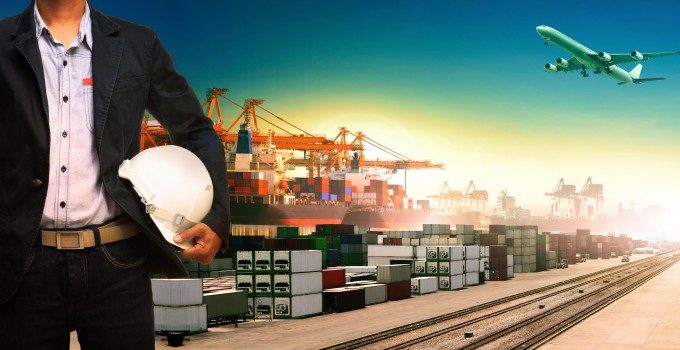 Growth in oil and gas output in the CIS countries will provide opportunities for the air freight industry – but national access can vary wildly, delegates at the Caspian Air Cargo Summit in Baku heard last week.
The CIS currently accounts for 16% of the world's oil and gas output – 20% with Iran included – and the region has 7.5% of global oil reserves.
"The region is self-sufficient in feedstock, but there are constraints in refining and transport," explained Mark Mozur, senior consultant at Gaffrey, Cline & Associates. "The output in Azerbaijan is increasing to 1.5m barrels a day in 2015, which will be maintained up to 2035."
Liana Coyne, director of Coyne Airways, which has operated in the region for some 20 years and has a hub in Tbilisi, Georgia, said that many countries in the region needed to change their air freight policies to boost business.
"It can be a challenging environment," she said. "The cost of doing business in airports, including the price of fuel and handling, can be high."
Referring to a recent decision by airport authorities in Turkmenistan to raise offloading prices when revenues fell – as reported in The Loadstar – she said: "[Decisions like this will mean] forwarders and shippers will go around the region, not through it."
She added that issues such as sanctions in Iran, restructuring and "royalty" payments in Iraq and restrictions on foreign carriers, as well as high trucking costs in Kazakhstan and restricted access in Uzbekistan, all created difficulties for carriers operating in the CIS.
"Some of these restrictions mean older Russian aircraft have to be used – they can be expensive."
Ms Coyne said that Georgia was an example for the region to copy. "It's a commercially minded country. It reduced prices by 50% to attract carriers and made it very easy to do business, with a good Customs regime. It has a small home market, so it facilitates transit traffic."
She added that Baku, the birthplace of oil and where the world's first refinery was built in 1878, by the 1890s was the source of half the world's oil production, would likely become a major transit point.
And she called on all governments in the region to offer some tax relief.
"The oil and gas companies are government-owned, so a tax on carriers is effectively a tax on themselves. It is the local economy that suffers. There also needs to be a reduction in Customs red tape and other restrictions, and a greater investment in infrastructure."
Azerbaijan itself saw 43,000 tonnes of air freight in 2011, of which some 72% was carried by domestic carriers, according to Oxford Economics. About 88% of this trade was with Europe, 10% with the Middle East and Africa, while Asia accounted for 2%.
Silk Way Airlines, which operates seven IL-76s, three AN-12s, three B747-400Fs and two 767-300Fs, is the leading cargo carrier in the country, and saw volumes rise 40% last year.
According to research from Boeing, trade from Europe to CIS countries will grow 5.1% each year, and from the CIS to Europe will increase 6% annually – although from a low point.
Silk Way, which has invested significantly in facilities at Baku, is expected to enjoy much of the growth from the oil business in Azerbaijan, which will produce revenues of some $20bn by 2024.