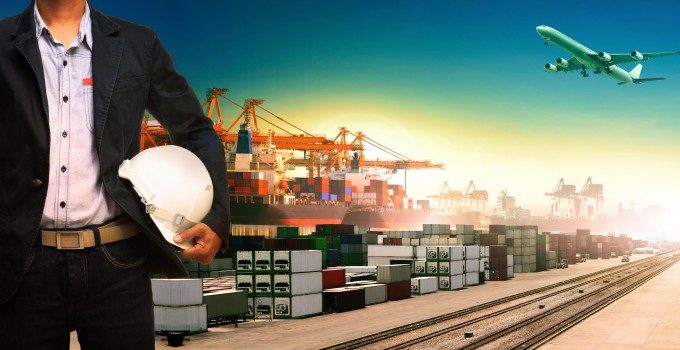 Container spot freight rates between Asia and North Europe spiked by over $500 per teu this week, but a leading broker believes it to be a "short-lived increase" with the indexes heading south again next week.
Today's Shanghai Containerized Freight Index (SCFI) increased by $319 per teu on the Shanghai-Mediterranean route to $1,003, and surged by $518 on Shanghai-North Europe to reach $861 per teu, finally reversing months of rate erosion.
However, carriers were today warned not to develop a false sense of security, given that the fundamental excess capacity on both routes remains and is expected to worsen as more ultra-large container vessels (ULCVs) are deployed in the coming months.
Richard Ward, container derivatives broker at FIS, told The Loadstar this morning that considering how far rates had plummeted in the past four months, ocean carriers urgently needed to "force something through", especially for Asia to North Europe – something, he said, they seemed to have "succeeded in doing, for now".
"As usual, I think it will be a short-lived increase, with declines starting as soon as next week," he cautioned.
Nevertheless, the spot rate hike, whether it is a temporary blip or not, will calm the nerves of carriers as they look ahead to the peak season – a good peak season is an essential building block for a positive fiscal result across the year.
Moreover, it will give Asia-Europe container lines some respite from the incessant pressure coming from contract cargo shippers that agreed annual deals at the beginning of the year at much higher rates than have been available recently on the spot market.
Weak cargo volumes and poor utilisation levels forced carriers to cancel a raft of sailings between Asia and North Europe in April and May and defer general rate increases of as much as $1,200 per teu.
This emergency strategy of radically adjusting capacity has come at some cost to container lines, not least the enforced three-week idling of the 19,200 teu MSC Oliver in China by MSC before its maiden voyage to Europe.
Elsewhere, the SCFI recorded week-on-week losses between Asia and the US west and east coasts, with USWC rates declining by $136 per 40ft to $1,647 and the Atlantic coast rates coming under more pressure against a backdrop of announced new services, shedding a further $295 to $3,310 per 40 ft.
Carriers will need to hold their nerve in the crucial coming weeks and resist commercial calls to fill ships at all costs.
Indeed, having already given away the bunker fuel savings to discount rates, it is vital for the financial health of the lines that they endeavour to match supply with demand – even if that means  leaving a newly built flagship at anchor until a balance is regained.