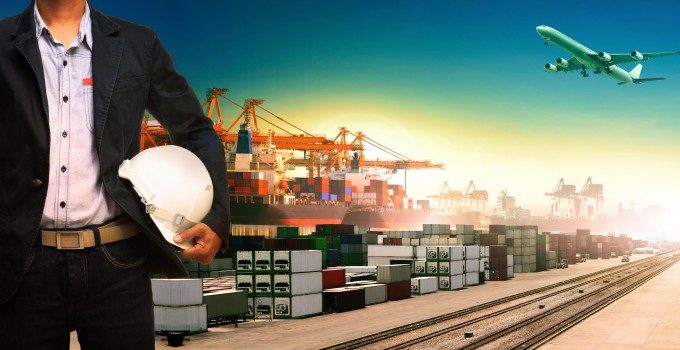 Container carriers came under renewed criticism from shippers at yesterday's opening session of Intermodal Europe 2013 in Hamburg, for failing to provide acceptable levels of service to customers.
A packed audience heard that serious problems with late documentation and error-riddled invoices persisted, and many shippers were increasingly desperate for some form of express container services – or at least, more direct services – as alternatives to the now-universal practice of slow-steaming through massive transhipment hubs.
Carriers' narrow focus on the misguided remedy of freight rates as a cure-all medicine to fill ships was cited as one reason why the industry fails to offer innovative solutions to shippers.
While carriers – particularly those plying the volatile Asia-Europe trade lane – often accuse shippers of forcing freight rates to unsustainable levels, Lennart Heip, ITO/MPC/Air Mode lead for Dow Chemical in Europe, responded that although price was naturally a top priority for his company's annual contract negotiations, unless the carrier passed certain minimum service level criteria it would be excluded from the tendering process.
Hans Vleugels, from the Netherlands-headquartered Meelunie, a global supplier of agricultural ingredients, agreed. "For certain commodities and trade lanes, price is the first consideration, but on other routes we are much more selective – discounting carriers that had a history of poor service.
"In certain areas we prefer to use regional rather than global carriers," he said, adding that local communication was a vital component in the company's carrier selection process.
Carriers were also criticised for withdrawing direct services from smaller trade trades and abandoning shippers to lengthy transhipment processes. Renate Herrmann, director of German coffee importer Bylur, complained that her shipments from East Africa to Europe were taking weeks longer, following a restructuring of services that left just one direct service from Kenya to Europe from Messina Lines, while both MAC and Maersk now feeder from East Africa to transhipment ports in the Middle East, where boxes are loaded onto the slow-steaming Asia-Europe ultra-large container vessels.
"Coffee doesn't like long transit times," she said, explaining that the delays had pushed up prices on commodity markets.
Meanwhile, executives from Ericsson were frustrated that their high-value electronics goods from Asia to Europe were being subjected to a "one-size-fits-all" super-slow-steaming transit times of 40 days.
"Why can't we have a carrier offering an express 25-day service like we previously enjoyed?" one asked.
This point was picked up by panellist Marco Wiesehahn, policy advisor for the European Shippers' Council, who recommended that Ericsson and others should get together to lobby carriers for more options, especially related to transit times.
Another suggestion was that the upcoming P3 alliance network combining Maersk, MSC and CMA CGM could provide opportunities for other carriers to look at transit times and other areas of added-value to shippers, to overcome the unit cost advantage that the P3 would have over rivals.
There was general agreement that the extreme freight rate volatility on container trades had spread from Asia-Europe to many other trade lanes (examined in this Drewry report), which is bad news – not only for carriers, but also for shippers, who will inevitably be faced with the prospect of culled services and last-minute blanked sailings.