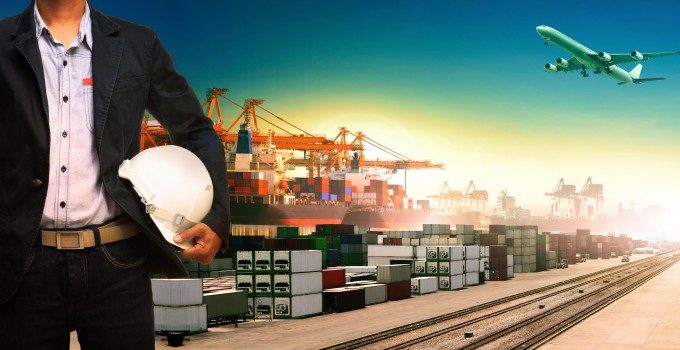 Cargolux CEO Dirk Reich's recent statements to the media concerning new routes between China and Germany have put him on a collision course with unions, which have secured a meeting with the government to complain.
After claiming that the flights from Europe to China were hard to fill, with only Germany providing sufficient exports, Mr Reich said the airline was looking at using German airports with unrestricted flying, such as Cologne, Hanover or Nuremberg, instead of trucking via Luxembourg.
The news took both main unions representing Cargolux staff  by surprise – so much so, that for once they appeared to agree with each other.
The larger union, OGBL, called for an urgent meeting with Luxembourg transport minister François Bausch and Minister for Economic Affairs Étienne Schneider, which is now set for Monday.
"With this business model, Cargolux's management and the Luxembourg government, a shareholder, are acting against the interests of Luxembourg," claimed Hubert Hollerich, union secretary for the aviation sector.
"According to the government's own programme, the development of logistics is a top priority. In 2012 the Minister for Economic Affairs promised to create about 5,000 jobs in this sector. But with these methods, logistics will have no future in Luxembourg. Bypassing Luxembourg's airport means a loss of market share."
Cargolux's management was forced to issue a statement to clarify Mr Reich's remarks.
"Cargolux is studying the possibility of adding intermediate stops in Germany or other countries on its flights from Luxembourg to China, in order to optimise loads on these eastbound services. No flights from Luxembourg will be replaced by flights from Germany or other countries, all Cargolux China flights will continue to operate to and from Cargolux's hub at Luxembourg Findel Airport."
This failed, however, to satisfy the unions.
"Cargolux tries to appease with the argument of adding only intermediate stops in Germany or other countries on its flights to China," said Mr Hollerich. "But this doesn't help the workers, because the cargo is not handled in Luxembourg anymore."
Yesterday the country's Radio100.7 station indicated that again there was also some disaffection among the carrier's executives, revealed by the "revolving door" recruitment policy it appeared to have with Middle Eastern carriers. While many in the industry knew of vice president of ground operations, Henrik Ambak's move to the Middle East, the media indicated he did not share the opinions of Mr Reich.
Niek van der Welde, who until this summer was vp cargo sales of Qatar Airways until his retirement, has been touted in the media as the next senior VP sales and marketing, replacing Robert van de Weg, although it is thought final board approval is still needed. Klaus Gries, country manager of Germany, has also resigned, with sources suggesting he is going the other way – to Qatar Airways.
Meanwhile, news that Cargolux is conducting a feasibility study into a start-up Chinese airline also failed to appease the unions.
"If Cargolux is growing abroad, it should also be growing in Luxembourg too," said Aloyse Kapweiler, aviation secretary for the LCGB union. "You can't take jobs out of Luxembourg and put them in China – where will the maintenance be done? It's our job to defend livelihoods Luxembourg. This needs to be watched carefully."
Mr Hollerich added: "The creation of a new major airline in China means a relocation of CV's activities, which will lead to unemployment in Luxembourg, to social dumping and to the dismantling of the current collective work agreement. Logistics in Luxembourg becomes a stillbirth."