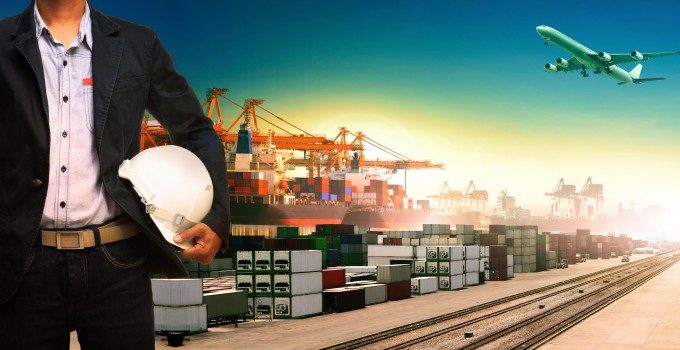 What to make of the World Bank's Logistics Performance Index, snappily sub-titled: Connecting to Compete? First things first: it's a dull read. The Loadstar has spent a few forlorn hours wading through the stats-speak and various league tables so our readers don't have to.
But if you enjoy a bit of pain, or you've nothing better to do, it's here.
Many of its findings will come as little surprise to those involved in international logistics on a daily basis – the top two countries with the highest performing logistics sectors are Singapore and Hong Kong, which is as it ought to be given that their role as trade hubs is the very reason for their existence.
The remainder of the top 10 comprises north European states – a couple of Scandies, Benelux, Germany and, perhaps a little counter-intuitively, the UK – as well as Japan and the US.
China is number 26, wedged between Ireland and Turkey; India is 46, between Brazil and Mexico, and last in the list of 155 countries is the landlocked central African nation of Burundi (for geography wonks, Rwanda is 139).
The data was compiled through responses from around 1,000 freight forwarders asked to assess the eight foreign countries they do most business with on the following criteria: efficiency of clearance processes; quality of infrastructure; ease of arranging competitively priced shipments; quality of logistics and transport services; ability of track and trace systems; and frequency with which shipments arrive on time.
Now, The Loadstar knows from first-hand experience that asking the opinion of freight forwarders does not always elicit the truth, but always tells a story, so the report's conclusions should be taken as that – this is compilation of sentiment rather than hard data.
Nevertheless, it's also hard to argue with the main findings because they are almost self-evident: the main binding constraint to connectivity is poor infrastructure; and if the infrastructure is there then the next problem is arcane customs practices.
What is perhaps more interesting is the conclusion that government policy still has a role to play. The Loadstar has become so used to the idea that the world is run by corporations, that it had forgotten that concerted state measures to improve a nation's economy through easing trade restrictions and building roads and ports can still bring about significant benefits.
Here's one example:
"Morocco's LPI rank jumped from 113 in 2007 to 50 in 2012, having implemented a comprehensive strategy to improve logistics and connectivity and take advantage of the country's proximity to Europe. Combining border management reform with large physical investments in the Tangier-Med Port, the strategy fostered the emergence of Morocco's just-in-time exports to Europe (especially textiles, electronics, and automotive components). Morocco's fast rise in the LPI highlights the payoffs of such a comprehensive approach."
In a different vein, but with a similar objective, Cameroon's reform of its customs authority, which saw individual officers in the port of Doula put on performance-related contracts, resulted in a 6.2% increase in duties taken – amounting to €23m – despite the fact that container imports were down 3%.
By the way, it's not just customs that are a problem in border delays – there are host of other agencies involved, such as health. In Nigeria – ranked 121, between Montenegro and Kenya – there are a total of 14 different government agencies working in its ports, all of which have to hammer their stamp before cargo can be cleared. The country's amusingly named president, Goodluck Jonathon, has decreed that this will be reduced to five. Good luck with that.
It is also ironic that as this article is being written, we were sent news that Brazilian customs has commenced with its "Red Tide" programme, in which the number of inbound containers placed on hold pending physical inspection of goods and documents would be significantly increased in an effort to combat import fraud and under-payment of duties.
Massive congestion has begun to build up at Santos, its main gateway, as a result.
In fact, container dwell time at ports is one of the key indicators of a country's supply chain efficiency. In the top-performing countries it is two to three days; in the main gateways for countries in Asia, North Africa, the Middle East, and Latin America, it is no longer than seven days or so. But in Sub-Saharan ports, it is a staggering 14 days on average.
And this fact highlights one of the major obstacles to improving supply chain performance – entrenched commercial and political interests earn their fortunes and derive their position of power precisely because those inefficiencies exist:
"Much dwell time results from collusion among control agencies, port authorities, private terminal operators, logistics operators, and large shippers. Firm surveys show that in most cases, reducing cargo dwell time would increase importers' input costs. And terminal operators earn large revenues from storage, giving them little incentive to reduce dwell time."
Chehkov once wrote that Russia has two main probelms, "its roads and its fools". It's not only Russia that is afflicted by them.