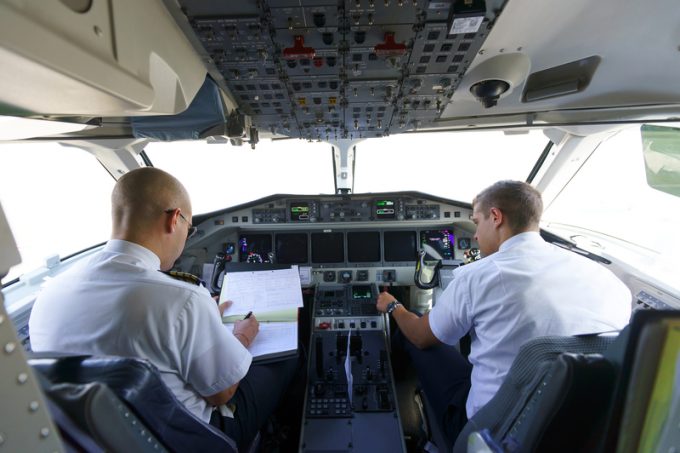 Regional cargo airlines in the US have cause for celebration, for, after years of preaching to deaf ears in Washington, they have finally swayed lawmakers to ease the barriers for young pilots to fly commercial aircraft.
The administration has issued an omnibus FAA final training rule that opens a new avenue to pilots to build up the number of flight hours required to operate commercially.
A jubilant Stan Bernstein, president of the Regional Air Cargo Carriers' Association (RACCA), informed members that with this move it had "granted virtually everything RACCA has been working on for the last 15 years".
Specifically, the new rule allows pilots to accrue flight hours as co-pilots, both on single- and multi-engine aircraft that are otherwise authorised to be flown by a single pilot.
Airlines, particularly regional carriers, have lobbied hard for changes in pilot eligibility rules since the US introduced legislation that raised the minimum flight hour threshold from 250 hours to 1,500.
Prior to that legislation, flight school graduates traditionally joined regional carriers to build up experience that would allow them to move up to larger aircraft.
Its implementation exacerbated the pilot shortage and has prevented regional airlines from expanding their operations. Flight crew resources have been stretched to the limit – Republic Airways, which filed for bankruptcy protection last year, largely blamed its woes on a lack of pilots.
"RACCA has lobbied the FAA for a number of years on this topic," Mr Bernstein said. "This rule change offers an entirely new pathway for entry-level pilots to pursue their careers."
Tim Komberec, president of Empire Airlines and chairman of RACCA, said gaining flight hours in regional carrier operations was a great way for pilots to gain experience.
"It offers the structured airline operation duty airlines want, including flying to schedules between small airports and major hub environments in all weather. It also maintains the airline career discipline studies have found lacking in pilots who build time flying banners or traffic reporting," he said.
And RACCA hoped for further relief from Washington – a legislative initiative currently before Congress would allow pilots to use credits for structured training courses towards the 1,500-hour threshold.
Concerned about the pipeline for their own pilot pools, some larger carriers have taken steps to support regional carriers (which often fly for them on a contract basis, such as Empire).
UPS and FedEx have come up with "flow-through" programmes for young pilots. Under the UPS Gateway programme and FedEx's Purple Runway initiative, pilots are hired by the integrators but spend two years with regional cargo airlines before moving back to their employer.
Atlas Air is moving in a similar direction. On 13 July, it announced an agreement with regional passenger airline GoJet that guarantees Gojet pilots interviews with the larger carrier after two years' service. St Louis-based GoJet flies Bombardier CRJ700s and CRJ900s on feeder routes for United and Delta.
However, while these developments help young pilots bridge the gap between the 250-400 hours they typically build up during training and the 1,500-hour mark for commercial flying, another bottleneck is looming in the pilot shortage saga.
In order to bolster their own crew numbers, large airlines have recruited flight instructors as pilots over the past couple of years. This is now threatening to come back to hurt them and the rest of the industry.
According to Mr Bernstein, flight instructors are now in short supply. Flight schools have been forced to cut back on the number of trainees because they do not have enough instructors.