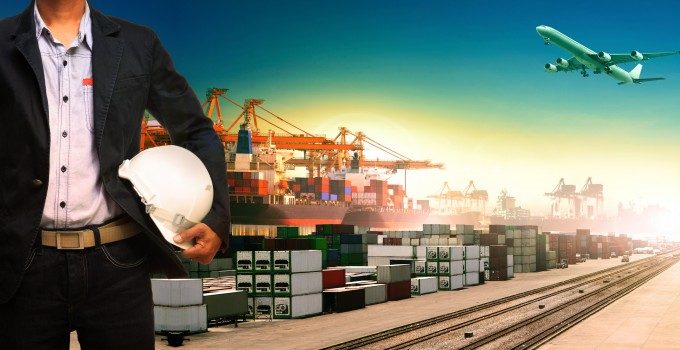 There are some positive signs emerging in air freight – even if, short-term, they are being boosted by the launch of the iPhone 6.
Forwarders in Europe are expecting to see a tightening of capacity next week as the new smartphone is flown in from China, mirroring higher traffic volumes reported on transpacific routes last week.
Yesterday, IATA issued its quarterly market analysis and, while air freight volumes are seeing solid gains this year, high fuel costs and weak yields are continuing to prevent a strong cargo performance.
One of the more interesting angles in the analysis, however, was a comparison to the container shipping market. Air freight players often moan about the high volatility in rates,  but the chart, setting Drewry's sea freight rates against IATA CASS figures, shows that air freight is a bastion of stability compared with the boxline business.
So the IATA note, that increased sea freight demand has led to rate improvement, particularly in the Americas and Asia, is less significant when the historical data reveals that, broadly speaking, sea freight rates saw their most significant rises in June-September, but that the same period of the following year has seen their most spectacular declines.
It appears to be a biennial rollercoaster, while air freight remains more or less stable. Overall, the two lines do broadly mirror each other – indicating that there is a common ground between the two markets – and that if sea freight rates are rising, so will air freight's.
The common ground is the economy. IATA points out that despite the Ukraine crisis which has triggered a slight loss of confidence in Europe's businesses, the region will see see better growth rates than last year, and volumes are 4-5% above last year's levels. But despite global economic growth, world trade levels remain low, partly owing to near-shoring.
But demand drivers are positive, with particularly encouraging signs in semi-conductor shipments – but a continued capacity increase, 7% in the widebody fleet next year, looks likely to keep yields weak.
While earlier this year airlines were predicting a rise in yields in the second half, IATA reports that they are showing a slight improvement, but jet fuel prices remain stubbornly high. However, the outlook is relatively bright, according to heads of cargo who anticipate stronger volumes and higher yields over the next 12 months. You can access all the data here.