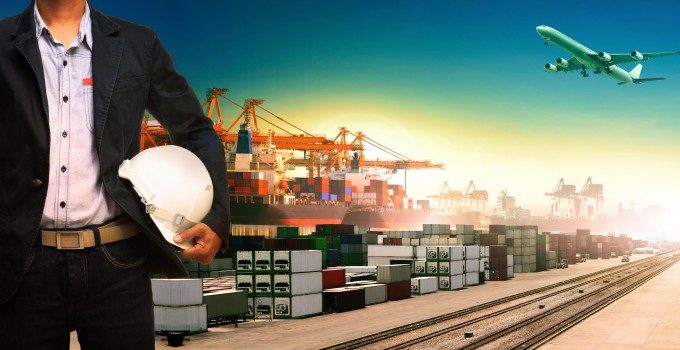 Near-shoring – manufacturing activities relocating from the cheapest points of production to locations nearer to end markets – is a trend reshaping the logistics business, according to one leading executive.
"We are seeing it; it is very explicit," Agility Global Integrated Logistics chief executive Essa Al-Saleh told The Loadstar.
"One example is what I consider to be a bellwether customer in the US – a very large, heavy industry multinational – and two weeks ago it moved some operations from Asia to Mexico, simply because it needed to be close to the US."
Mr Al-Saleh confirmed that the decision had been made not as a result of the eroding cost differential between China and Mexico – some estimates have that by 2016 the cost of production in the two countries will be the same – but because proximity-to-market has increasingly become an important factor.
"Certain products the company produces will never be near-shored – they will always be produced in the cheapest place," he said, "but for other products, the company has inventory costs that are important, while the time it takes to get the product to the market is very important.
"The customer told me it had recently lost $2bn on a particular product because it wasn't able to get it to the market quickly enough.
"This is a process now well under way and is one of the trends that is reshaping our business," he added.
While the four BRIC countries of Brazil, Russia, India and China continue to represent huge opportunities for logistics service providers, Mr Al-Saleh believes there is now a raft of developing countries that may promise even higher growth rates.
"The BRIC countries stand out because of their sheer size, but they face considerable challenges: China has issues over its rising costs and disparity of income; Brazil and India have problems with their infrastructure; and Russia is far too dependent on oil."
He listed Indonesia, Saudi Arabia, Malaysia, Mexico, the UAE and Turkey as markets of particular interest to Agility.
"Indonesia is one of our most promising markets – it has a stable political and economic situation now and there is a lot of oil and gas exploration going on there."
Mr Al-Saleh said four major factors would underpin the growth of emerging markets over the next few years: population growth; the removal of trade barriers, such as regulatory and tariff hurdles; the growing buying power of their consumers; and increasing infrastructure investment.
However, he also cautioned that there had been a short-term softening of the pace of emerging market growth, due, in some areas to the slow pace of reform, notably in Brazil and India; the depressed levels of world trade, which appear to be improving; weakening currencies against the US dollar; low interest rates; and, again in some areas, reduced spending and investment as investors look for better returns.
Mr Al-Saleh said Agility was the only global logistics player to have come from an emerging market, developing a global network through a huge acquisition spree of some 40 companies around the world between 2004 and 2009.
He said while that process had largely come to an end, there was room for more acquisitions – if they were "targeted and specific".
He added: "We are not on a hunt to buy companies, but if we see the right opportunity we will take it."
Mr Al-Saleh also said there were further investments planned for Agility's operations in mature markets. Its European road freight network, for example, is under review.
He said: "Road freight in Europe is very competitive. We do reasonably well, but we rely on service providers and we think there is an opportunity to grow the business faster and for it to become more efficient – it is about how we manage capacity and optimise the network."