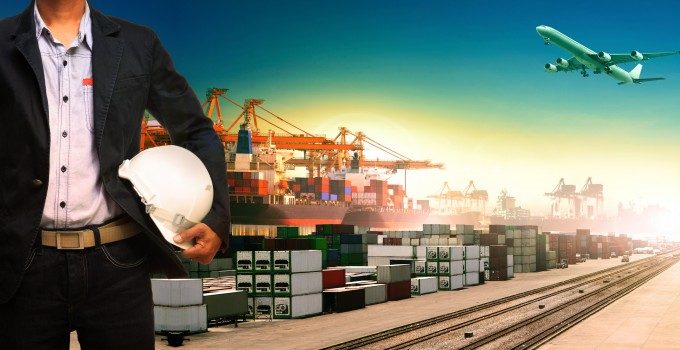 Air France-KLM has given its clearest signal yet that it will dispense with, or at least further reduce, its freighter capacity as part of its strategic review – putting the future of the group's all-cargo subsidiary Martinair in doubt.
Responding to recent media reports about a withdrawal from the maindeck market, Erik Varwijk, executive VP Air France-KLM-Martinair Cargo, said the group was "constantly studying our freighter footprint".
Mr Varwijk accepted that the future of Martinair depended on "what decision we make".
Any structural change would have to be agreed by the staff and handlers concerned – the group had always been socially responsible and able to agree voluntary departures or reallocate personnel, he added.
The AF-KLM group is scheduled to ground two of its 14 freighters this year and another two in 2015.
Analysis of cargo performance on passenger aircraft and the group's unique "combi" fleet was encouraging, Mr Varwijk told a media briefing at Amsterdam's Schiphol Airport. "But we don't see the same on freighter routes, so we continue to study that."
AF-KLM expects to announce in June or July whether it will maintain a fleet of 10 freighters, retire more or work exclusively with third parties.
Mr Varwijk said: "We continue to be committed to air freight, but only 5-10% has to go by freighter. We will have the combis till 2020 and we have flexible options with other partners."
A carrier's job is simply to move goods from A to B, he explained. "How we do it is the second part, but in the cargo business we were obsessed with freighters. They were always a symbol in this industry – bellyhold cargo was felt to be a by-product.
"That was in a time when cargo was growing twice as fast as passenger traffic. Bellies were 'exploding' – there was too much demand. That's changing step by step.
"More bellies, and bigger bellies, are taking over the role of freighters."
He predicted that freighters would become "a niche product" as passenger traffic grew faster than cargo. Carriers including British Airways, Aeroflot, Japan Airlines and Delta Air Lines had all "studied their freighter capacity, whether they deny it or not," Mr Varwijk (pictured) said, referring also to the demise of Air Cargo Germany.
The whole industry was faced with fundamental overcapacity and it was this that had prompted AF-KLM's strategic review.
"We have our 10 freighters for now, so I don't think our customers should be worried about our commitment to cargo," he said. "Shippers are already thinking about a future without freighters; for example, shipping unassembled products for assembly elsewhere."
The media was left with the firm impression that doing nothing was not an option for the AF-KLM division, whose latest target is to be back in profit by 2016.
"We have to take care of our bottom line, even if it excludes certain flows: for example, flowers. The flower market is itself fundamentally changing and using many more routes, where it was all based on the Alsmeer auctions in the past. Flowers can fly bellyhold in smaller volumes," Mr Varwijk said.
AF-KLM was the first in Europe, second in the world, in terms of tonnes uplifted, and one of only a few carriers to measure cargo's contribution through a clear profit and loss structure, he claimed. But attempts to measure its profitability against that of competitors was "comparing apples with bananas" because of differing accounting systems and approach to belly capacity.
"We are allocated a proportion of the belly cost whether cargo is here or not. We have a huge network in the Caribbean and North America, but it's hard to make profit there on cargo alone," Mr Varwijk said. "Our unit revenues are outperforming IAG and Lufthansa, from what we see reported."
Last year, cargo accounted for €2.7bn, or almost 11%, of Air France-KLM's €25bn turnover.
"We have input on bellyhold and combi routing decisions. Freight is of relevance to the bottom line," Mr Varwijk told The Loadstar.
Yields remain under pressure across the whole industry, falling by 5.7% year-on-year in the first quarter. AF-KLM recorded a fall of 3.5%, but this was just 1.5% excluding currency effects.
"We do better because of higher-yielding products in our mix," Mr Varwijk said. He claimed the group's market share was stable in a market that grew slightly at 2% in Q1, with a load factor that nudged up to 64.8% from 63% a year earlier.
AF-KLM continues to focus on speciality products to combat the trend of declining yields in general cargo.
Ramon Delima, VP variation and industries, said perishables, pharmaceuticals, live animals, valuables, express, mail and aerospace now represented 51% of cargo traffic, up from 42% three years ago.
The group is to invest in a major new pharma centre at Schiphol over the next three years, while Sodexi, of which AF-KLM owns 75% and French post office Geopost 25%, will complete a new express and mail facility at Paris CDG next year in response to the rapid growth in e-commerce fulfilment.