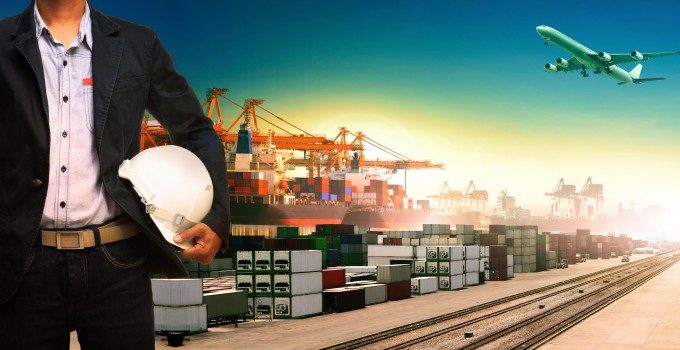 Zen Yaworsky, Programme Director of the Supply Chain Academy, takes a look at how forwarders are organised and how they set about doing their work.
I took a stand for my company at a logistics exhibition last year and spent three days engaging with visitors on the subject of developing and improving the supply chain capability within their organisations.  My attempts to enter into a conversation with one chap, a freight forwarder of the very old school, didn't go so well.  He was not in the mood to slow down or make eye contact and with a curl of his lip he dismissed me with the comment, "I've been a forwarder for 38 years and there is nothing you can teach me."
Most of the work I do is with manufacturers and retailers, helping to improve their teams' capabilities to understand and optimise their supply chains.  Until this year the academy didn't class forwarding companies as typical customers but recently I have been doing some research and came up with some pretty alarming facts when it comes to freight forwarders.
49% of the workforce has below NVQ level 2 qualification
47% are over the age of 40 years with only 10% between 16 and 25 years
The only requirements for becoming a freight forwarder are a phone and broadband connection.
When you think about it that's a really unappealing cocktail.  It can be summed up as "an ageing workforce that is desperately unqualified and which is not being refreshed by new blood and, if my friend at the exhibition is at all representative of his colleagues, one which is steadfastly resistant to change".
Freight forwarding is hard these days, really hard.  And it's demanding more and more from forwarding organisations if they want to stay in the game.  The economics of the freight market today would suggest that it won't be long before there is some serious consolidation; after all a freight forwarder can't live on nothing for long, and nothing or close to nothing is what a lot of the freight forwarding companies are going to be making – in fact a lot are reporting crippling negatives.
Before 2010, the ways of doing business were very much grounded on the relationship the forwarder had developed with the shipper and the shipping line; where the relationship was good then the business was good and so relationship management was and is still seen to be a core skill.  Formal contracts were rare, almost unheard of, and there was little that couldn't be resolved by a jolly good dinner and few bottles of wine.
These days there is a very harsh wind that blows. Freight forwarders are under crushing pressure from both the shipper and the lines in a market economy that no-one can second guess.
From what I can see, the majority of forwarders haven't done much to change their game in response. I meet more and more people who are relying on their experience to try and get them through enormously volatile times, times which are inverting the normal rules of engagement.  Experience may be the wrong solution.
Freight forwarders need to act fast if they want to have any control over their fortunes.  There is a need to introduce new blood and there is a serious need to improve the current capabilities of the industry which are looking as inappropriate and outmoded as mullet hairstyles and wide lapels.
We are watching with interest the development and launch of The Novus Trust (www.novus.uk.com); an inspired initiative which is using really imaginative ways of attracting bright young talent into the forwarding, logistics and supply chain worlds.  We will align ourselves closely with that organisation as our philosophies are very similar.  Novus Trust will work with Huddersfield University and the stable of sponsoring companies who they have on board to develop young people and significantly, then guarantee them a job on graduation. But it will be four years before the first of these bright youngsters hit the ground (it's a three-year degree with a one-year placement).  In the meantime forwarders still need to get hold of the capability problem.
At the Academy, we offer a range of courses covering all aspects of the supply chain, but the one which I am concentrating on developing, specifically for freight forwarders, is a course which is sorely needed by just about all the freight forwarders I know.
The Supply Chain Academy has some of the country's best negotiation training partners working with it and I have been playing back to them the precarious position that freight forwarders are faced with today.  We agreed that if there really is a "squeezed middle" in this country then it is probably entirely occupied by freight forwarders and they are trying to rely on redundant experience to manage their positions and the critical profitability of their organisations.  We came to the rapid conclusion that forwarders are desperately in need of modern, well-structured and skilfully delivered negotiation skills development.
Negotiation is a real science; it takes detailed planning, well-honed commercial acumen and a sophisticated understanding of the person and organisation on the other side of the table.  It's no longer a simple relationship-centred bargaining session but rather a complex deployment of behavioural technologies such as Neuro-Lingustic Programming and Emotional Intelligence, manipulation techniques and subliminal linguistics.  There is the need for detailed preparation and forensic analysis of the positions of the sellers (the lines) and the buyers (the shippers).
It will take us until Q1 of next year before this course is ready to launch.  It's not the sort of stuff that will appeal to my sneering friend at the exhibition, but for those who are hungry to succeed and are committed to changing the way that they do business in order develop a competitive advantage,  then this will make powerful sense.
The truth of the matter is that freight forwarders are purchasing professionals and it's imperative that they start to invest seriously in their capability development and assert themselves in the negotiating arena.  It will require real change, but then as Charles Darwin said almost 160 years ago: "It is not the strongest of the species that survives, nor even the most intelligent. It is the one that is most adaptable to change."
01708 259400