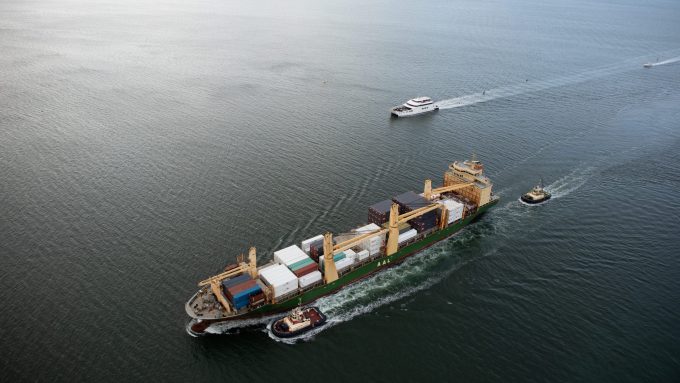 An emerging trend of shippers switching from their established container carriers to other shipping solutions appears to be gaining ground.
And  to meet growing demand, multipurpose operator AAL Shipping has cemented its capacity offering on its Europe-Middle East/Indian subcontinent-Far East liner service. 
The company said yesterday six 31,000 dwt multipurpose vessels (MPVs) it has on long-term charter were being deployed full-time on the service. 
The firm said there was "growing popularity for the service among large and small shippers from across Europe and the Middle East that are able to parcel their project, heavylift, breakbulk, steel and general cargo on AAL's large-tonnage vessels". 
A spokesman told The Loadstar the service had also seen increasing demand for the container slots on the vessels, as well as other shippers switching from containers as part of a nascent "unboxing" trend among sea freight customers. 
"We are seeing a positive uplift in containers being transported on MPVs, where our transit times match container schedules.  
"Furthermore, we expect more smaller cargo and steel shipments to move back to a 'breakbulk' mode of transport, which will be very welcome and, in the current climate, can be significantly more competitive than container rates." 
The MPVs have a nominal container capacity of 2,000 teu, according to data on vesselvalues.com, and are able to carry any container size, from 20ft to 53ft. 
They boast clear weather deck space of 3,000sq metres, adjustable 'tweendecks' and significant underdeck volume and an overall 40,000 cubic metre capacity, making them ideal for project, heavylift, general cargo, steel and bulk commodities. They are also equipped with three heavylift cranes for units of up to 700 tonnes. 
This week marks the first anniversary of the AAL liner service, although the company did consider suspending it when the pandemic first broke out. 
Eike Muentz, general manager at AAL Europe, explained: "However, we had already built momentum in the shipper market and established strong relations with important partners and base ports along the service, like Antwerp, Porto Marghera, Dammam and Jebel Ali.
"Despite severe pressure on our operations, due to international Covid-19 restrictions, we have performed every sailing as planned and scheduled since then." 
Kay Goldenstein, commercial manager at AAL Europe, added: "Customers were initially cautious, having witnessed other multipurpose carriers on the tradelane fail to deliver on commitments. We established a presence in key hubs across Europe and got the word out quickly to interested partners with cargo needs.  
"This developed into picking up breakbulk, steel and general cargo eastbound and parcelled these up with any project cargo headed in the same direction."
The monthly service has a base port rotation of Antwerp-Porto Maghera (Venice)-Jebel Ali-Dammam-Singapore-Shanghai, with a host of ports offered in between.