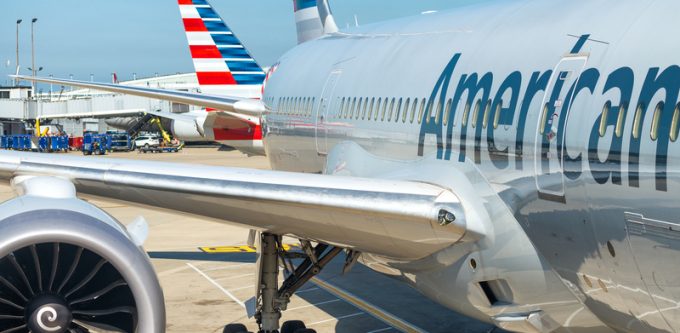 American Airlines Cargo is eyeing Balkan exports as it opens new routes in Europe.
The carrier is launching new services from Philadelphia to Budapest, and Prague; Chicago O'Hare to Venice; and Dallas/Fort Worth to Reykjavik in April, May and June.
"If you check your atlas, you'll see Ljubljana is only 130km from Venice with Zagreb only 350km away," said Richard Hartmann, regional sales manager for SAMEA and southern Europe.
"We looked at it a few years ago, but now we have the opportunity to work with a GSA. There are a number of trucks going up and down the Danube, it's quite intense. That freight would normally go to Austria and Germany, but we are looking at it differently.
"Budapest and Prague are already established markets, but we will be looking at business down the Danube corridor. Lots of business already goes to the forwarder gateway in Germany, but our hope is for better transit times and a better value proposition. And there is a lack of capacity out of Germany at the moment."
It will be AA's second flight into Venice, which will help the carrier develop RFS services.
"It's a bit of an effort, doing all the trucking, but having two flights offers more opportunity," pointed out Mr Hartmann. "Venice is a strong market in its own right too – it's the second biggest Italian export region after Milan and specialises in sunglasses and other optical products."
AA Cargo has teamed up with Balkan region specialist R-BAG, which predicts "decent tonnage" from Slovenia, from a range of exports including pharmaceuticals, gambling machines and other electrical goods.
"Slovenia is a little hi-tech bubble," added Mr Hartmann.
Tonnage out of Croatia, predicted to be slightly less than Slovenia, will include various products such as pharma and automotive. R-Bag has scheduled trucking services across central and eastern Europe and strong relations with big forwarders, it said.
"We have got some stuff to get our teeth into here," he said. "We are trying to establish sales in new markets in easy-to-reach places." He added that the carrier was also setting up an offline service in Kuwait.
The Reykjavik route will be operated by a narrowbody, and will mostly concentrate on fish, added Mr Hartmann.
With capacity expected to be tight in air freight this year, AA said it was seeing demand for longer-term contracts and booked space agreements as forwarders try to lock in capacity.
EMEA chief Tristan Koch said: "The market is really strong still and everyone wants to lock in price and capacity.
"Perhaps we lose a little that way, if the market gets strong, but our business is built around stability and long-term relationships. We don't rip up contracts if there isn't any space. And in down times – and there seem to be more of them – we keep higher load factors as our customers stay loyal."