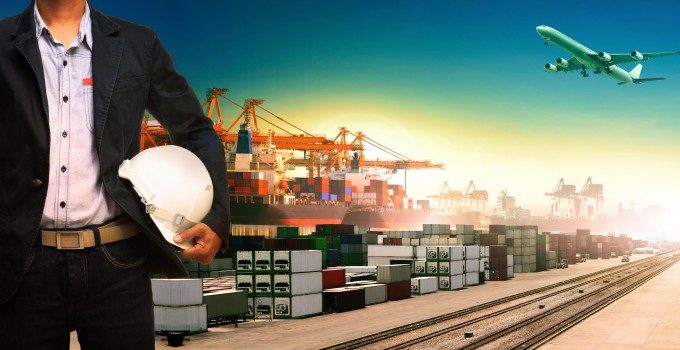 The greater complexity of today's shipping environment, caused by the larger carrier alliances and increased vessel sizes, is having a dramatic effect on the relationship between shipper and 3PLs.
Speaking at today's TOC container supply chain conference in Singapore, Sundara Sundara, vice president for ocean product at Agility Logistics, told delegates that the twin trends of larger vessels and consolidated carrier alliances had led to a greater need for shippers to employ the services of 3PLs.
"There has been a surge of small-to-medium enterprises (SMEs) using 3PLs as a one-stop shop to try to keep track of all the changes that are going on in the industry," he said, referring to the huge volatility in freight rates as well as the intermittent blanking of voyages.
"At the same time the alliances are looking to fill up the ultra large container vessels (ULCVs) so they are coming to 3PLs to get these volumes. So for the SME, the 3PLs become a point of entry, especially as they don't have things such as existing credit terms with the carriers," he added.
Bjorn Schoon, director of sea freight for Singapore and Malaysia at Kuehne + Nagel, said that evidence of this trend was shown by the increased share of volumes that 3PLs booked with lines compared with the share booked directly with carriers by shippers.
"Forwarders control 40% of global sea freight volumes – some 68m teu out of a total market of 170m teu, although the top 10 forwarders control just 15m teu, with the remainder controlled by thousands of smaller forwarders who concentrate on specific cargoes or trade lanes.
"Carriers control the remaining 60% of volumes, but that is down from 95% 30-odd years ago, and we expect to see forwarders gain further market share," he said.
One of the chief reasons for this, he claimed, was that in their search for reducing the cost per teu, carriers had been reducing regional sales forces, "which means their proximity to customers has been getting less".
In contrast, he said, 3PLs had been hiring more sales people, investing in end-to-end solutions and the IT systems that support global supply chains including, crucially, the ability for shippers to run shipments over different transport modes.
While he echoed Mr Sundara's comments with the argument that "carriers are very good at asset management while 3PLs are good at managing customers' demands", he added that declining liner performance in terms of schedule reliability continued to cause stress in the container supply chain.
A Kuehne + Nagel customer survey found that out of six major priorities for global ships – which included customer service, pricing, competence of operations, track and trace, on-time delivery and transit times, and information flows – the most important remains on-time delivery.
"Our customers' KPIs typically state 90% on time deliveries, and in some cases these are as much as 98-99%, while the shipping lines at best offer 80-88% on-time deliveries, and we believe that between shippers, 3PLs and carriers there is a real opportunity to have conversation about the value of services and what a fair price for them is," Mr Schoon said.
Even major shippers that are well-versed in dealing directly with carriers have had to increasingly use freight forwarders to monitor performance and manage ocean container contracts.
David Panjwani, global logistics manager for Africa and Asia at US-based heavy machinery manufacturer John Deere admitted that its use of logistics service providers had increased.
The company ships 110,000 teu per year, as well as 30,000 ro-ro units, and Mr Panjwani said that while John Deere directly books 98% of its ocean freight purchasing with shipping lines, the continuing poor performance of the industry meant a focus on day-to-day container flows had become more important.
"We have to focus more on the details, and the role of freight forwarders helping us to run ocean freight contracts has become more critical than ever.
"In fact, we think it's more aggressive than we think it should be, but with the challenges we are facing that participation is very necessary," he said.