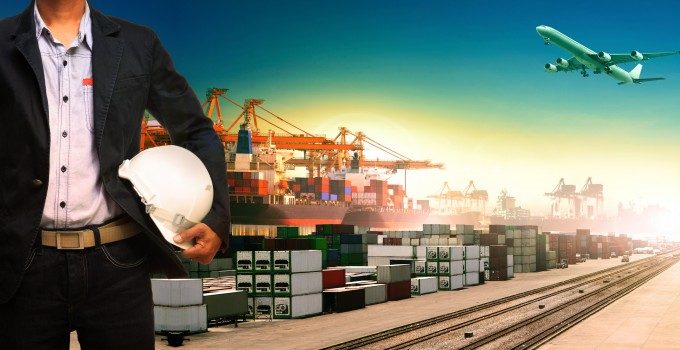 This year will have the highest number of cargo crime incidents, the anti-freight crime industry body, the Transported Asset Protection Association (Tapa), has predicted.
Speaking to delegates at last week's Intermodal Europe event in Amsterdam, Tapa chairman Thorsten Neumann, who also acts as global supply chain security lead and head of security at Nokia, said: "On the evidence so far, 2012 will be a record year for cargo crime incidents."
He added that not only has the number of incidents increased, but so too have the financial losses suffered by shippers – in 2010 the average loss value was €65,000, while this year that figure has soared to more than €300,000.
According to the most recent figures available from Tapa, in September average losses jumped to €533,000, in part due to three major incidents in which smartphones were stolen worth a total of €5m, including one incident in Hungary in which criminals employed a method increasingly favoured by gangs – setting up a fake police stop, redirecting a truck into a lay-by and then robbing them at gunpoint. The theft netted the thieves around €3m in stolen goods.
Altogether, Tapa recorded 59 incidents in the month, compared to 50 in August and 22 in July. However, partly the increase can be put down to better reporting. September saw the Netherlands being one of the hottest spots for cargo crime, although the organisation said that in the same month the Dutch police began passing weekly freight crime data to it. Nonetheless, the 151 incidents across the entire third quarter was well up on the 22 incidents recorded in the second quarter.
"The gangs have become super-organised and have realised that we are shipping pure gold – one euro pallet of microprocessors is worth €30m, while a trailer of mobile phones is worth €5m," Nr Neumann said.
Eliezer Navarsky, managing director of container seal manufacturer Navatech, claimed that authorities failed to understand just how attractive freight crime was to criminals. "In the United States the rewards for running a cargo crime operation are much higher than dealing cocaine, and a lot of the drug gangs are now turning their attention to cargo.
"The risks are also far less. You will go to jail for drug dealing, but if you have a clean history, you won't go to jail for cargo crime."
In addition, efforts to crack down on freight crime typically push the problem elsewhere. The UK's Operation Grafton, launched a few years ago to tackle the problem of freight thefts around Heathrow, dramatically reduced freight crime in the UK – but during the same period crime rose by a corresponding amount in the Netherlands. Subsequently, a similar initiative by Dutch police has led to an 80% reduction in freight crime in the country, while Belgium has seen it increase by 90%.
"In the logistics business, margins are around 2-3%, in the electronics business they are around 10%, but freight criminals have margin around 90%. It is an incredibly profitable and attractive business to be in," Mr Neumann said.
However, he added that shippers who had introduced a series of crime prevention methods, many of which are Tapa best practice standards, had commonly seen losses reduced by more than 60%.
"In this respect supply chain security managers have become a profit centre for their companies because they can show metrics and savings, increased customer satisfaction and reduced insurance costs," he said adding that the real cost of crime is often far more than the stock value.
"If a mobile phone manufacturer loses 10,000 phones, it will not have any more in the warehouse – they just don't normally carry that kind of stock. So the real impact is five times more than the actual costs of the goods."