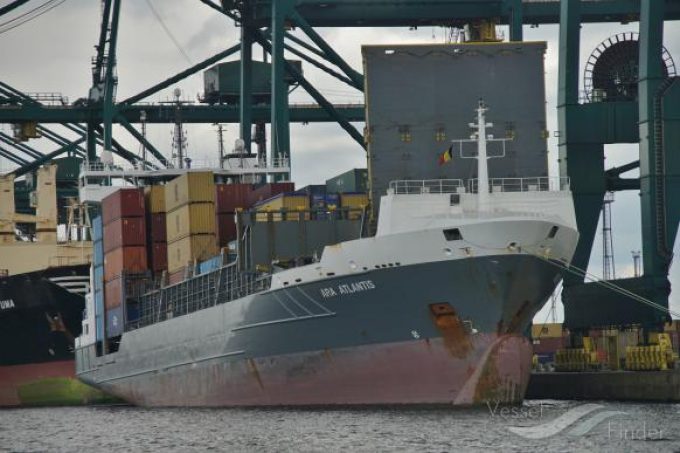 With new regulatory standards for the efficiency of vessels looming next year, shipowners and operators are looking for compliance options that won't mean a reduction of service speed.
The International Maritime Organization's Energy Efficiency Existing Ship Index (EEXI) and Carbon Intensity Indicator (CII) will require verification that, at at its first annual or intermediate survey after 1 January 2023, a vessel meets these standards. And many ageing containerships could be obliged to cut their speed to comply.
Last week, the biggest independent global feeder operator, X-Press Feeders, opted for two more of its fleet to be retrofitted with carbon capture and clean-loop systems that claim to cut greenhouse gas (GHG) emissions by 20%.
Netherlands-based Value Maritime has been awarded the contract by X-Press group member Eastaway to retrofit the 2007-built 862 teu Atlantis A and the 2010-built 1,036 teu X-Press Elbe in late summer, which, according to Value Maritime, will take seven to ten days to complete.
The installation will involve the fitting of Value Maritime's Filtree technology, incorporating a carbon capture module and CO2 battery to capture and store CO2 on board. The system filters sulphur and ultra-fine particles from exhaust gases, purifies wash water from scrubbers and charges the vessel's CO2 battery.
The CO2 batteries are housed in ISO tank containers and, when full, are off-loaded by container cranes, replaced with an empty unit and taken to greenhouses in Europe where the captured CO2 is re-used to help crops or flowers grow.
Value Maritime said it had set up an "extensive service network" at main North European container ports to ensure a "100% circular solution" for the batteries.
X-Press already has some experience of the Filtree system, using it on its 1,036 teu charter vessel, Nordica, which last year became the first vessel to capture and store CO2 while operating.
"A new user of our technology is always exciting. A repeat user is, however, the best feeling," said Maarten Lodewijks, co-founder and director at Value Maritime.
"On leaving the yard, X-Press Feeders will immediately begin to reduce the carbon footprint of these vessels. Instant results in an easy, energy-efficient and cost-effective way, with virtually no downtime," he added.
Already converted to Value Maritime's filter and carbon capture system is compatriot containership owner JR Shipping, which this month signed up a further six of its 15 feeder vessel fleet to be equipped. MD Sander Schakelaar said he was "convinced" the Filtree system "can play an important role in the energy transition of our industry".
He added: "The necessary course towards a sustainable future has the full attention of the shipping industry worldwide. The transition to sustainable shipping can only be accelerated if we turn the Green Deal into a profitable deal."
A video of the Value Maritme CCS system can be seen here.