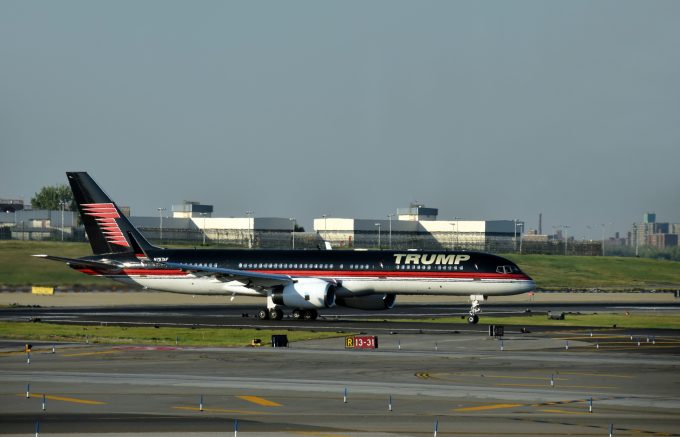 "You're going to be so happy with Trump … I want to be able to do things for you," America's new commander-in-chief told US aviation executives, including Atlas Air's Bill Flynn, at a more than hour-long White House meeting yesterday.
ATW reports that Mr Trump promised he would roll back industry regulations, ease carriers' tax burden and upgrade an "obsolete" air traffic control (ATC) system.
"We've got an obsolete plane system," said Mr Trump. "We have obsolete airports. We have obsolete trains. We have bad roads. We're going to change all of that, folks."
The president said that within the next month he would be unveiling a "big league" plan to lower corporate taxes, a move he said that would be "phenomenal" for airlines.
Mr Trump also took aim at another government project: the Federal Aviation Administration's air traffic control modernisation programme NextGen.
"I hear we're spending billions [and] it's a system that's totally out of whack," Mr Trump said in an exchange with Southwest Airlines chief executive Gary Kelly.
But Mr Trump saved his most vociferous comments for infrastructure, with Airports Council International-North America president and CEO Kevin Burke claiming that, over the course of the meeting, Mr Trump said four times: "We need to rebuild America's airports." He added: Our airports used to be the best. Now they're at the bottom of the rung."
However, he was reportedly mute on Gulf airlines, a subject that has been at the heart of several US carriers' concerns.