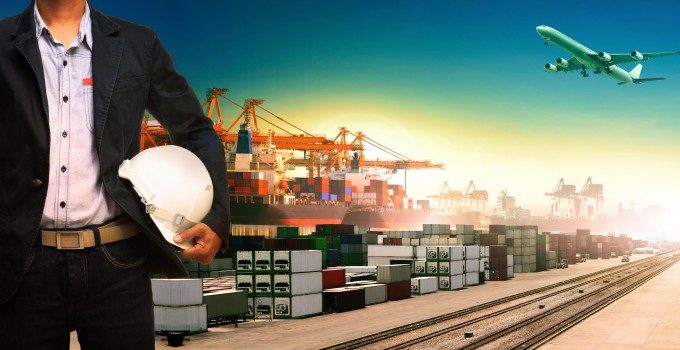 It's not often that a shipper with a near-$1bn annual spend on logistics urges all parts of the industry to bid for tenders, but the UN procurement team has called for airlines, forwarders and shipping lines to register on its new website, as it is seeking more cargo partners.
The UN Secretariat's total procurement budget in 2014 was $3bn, of which $750m went to aviation and some $170m on freight forwarding. The total UN spend on 'Transportation, Storage and Mail' was $2.46bn. And it wants to share out the spoils.
"Because it doesn't look like world peace is going to happen any time soon, the UN will have a greater need for air and sea cargo," Soomi Ro, the UN's chief of logistics and transportation procurement, told delegates at Air and Sea Cargo Americas in Miami.
"The UN is revamping the way it works, and has reviewed its contract clauses, vendor lists and tender process. We want to enlist new players to become our cargo partners. And we are trying to be a lot more friendly, and closer to the industry," added Ms Ro.
Despite the huge logistical challenges faced by the UN, and a significant spend, it has only some 25 freight forwarders on its vendor lists. "There's a lot of room for new companies to come in and do business with us," added Chris Hutton, UN procurement officer. "Only about 40 companies provide us with aviation, so we are desperately looking to get more competition."
The UN ships everything from vaccines to vehicles, and requires short- and long-term aircraft and ship chartering, ACMI services, as well as freight forwarding. Mr Hutton explained that the process was very simple.
Companies can register on the UN Global Marketplace website for three levels of tenders. The basic level allows you to tender for contracts worth up to $40,000. A company needs to offer more information to tender for the next level, for contracts up to $500,000. For contracts worth more than $500,000, companies must be able to prove additional requirements, such as that they are financially stable and not relying on the UN for all their business. Tenders for flights involving passenger aircraft also require a higher level of scrutiny.
After registration, the bidding process involves two steps. The UN works out which companies meet its technical compliance requirements for bids, and then the lowest bidder wins.
"To see if you are competitive, you can look at who the competitors are, and what they got paid for that service – it's all public," said Mr Hutton. "And for any tenders for contracts above $200,000, we are obliged to debrief bidders and say why they didn't win."
He added that the UN was seeking all types of company, from SMEs to global corporations, all over the world.
"We want to add you to our list of vendors, as we want to do more business."
While the UN may have a particular route in mind for a shipment, Mr Hutton added: "You may have a better idea, so tell us."
Some 90% of its peacekeeping activities  – and therefore much of its logistics – are in Africa. Mr Hutton said the UN was currently looking for direct routes between Latin America and Africa.
He advised spending time on the website (www.ungm.org) in advance of registering and tendering, and offered delegates tips, such as making sure the company name is registered under the same name it has on its bank account, and giving more than one email address, one of which should be generic, so the UN can always get in touch.
Ms Ro and Mr Hutton also invited any companies with queries to email them directly. Please feel free to contact The Loadstar and we can pass on the addresses.