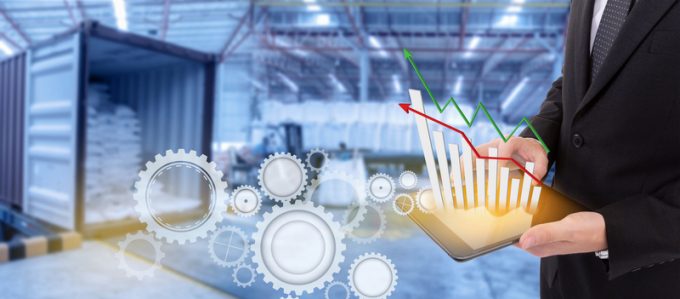 Real-time transport visibility (RTV) is fast-becoming the industry standard among shippers, carriers and forwarders alike. In making supply chains transparent and more visible, the application of real-time transport visibility data allows the industry to better deal with issues as varied as pandemics, Brexit and capacity crunches.
However, more than half of logistics professionals report that poor visibility is their biggest challenge, reducing their ability to monitor operations, adapt quickly to disruptions and manage uncertainty.
By mastering the twin aspects of real-time transport visibility, and the real-time data it generates, companies are able to both address the low-hanging fruit that comes from simple adoption of RTV, through to complex operational improvements that are made possible with great experience.
Visibility
Visibility has long been a crucial part of the modern supply chain. It's now unthinkable for example to have a truck without a GPS or telematics system onboard to let you know where it is. Adding a real-time layer on top of this visibility allows logistics companies to really reach a new level of operation.
Returning to the example of telematics and GPS for transport, there is a basic value to be had in knowing where a truck was and, if you have the time, in using the historical data to improve routing and customer management. With real-time visibility on top though, you can make proactive decisions to really help your business grow.
Shippers can use this real-time visibility to immediately reassign loading dock assets, for example. Carriers can monitor sub-carriers and alert customers to predicted changes in ETA. End-customers can also use this data to make up-to-the second decisions on their warehouse management.
Ultimately, this real-time visibility means that for any particular operation, every stakeholder knows exactly what is happening and, more importantly, when the next likely event is going to happen. This then allows all parties to make proactive business decisions on actionable data, strengthen relationships and grow faster.
Data
We all know data is valuable, and should be used to refine processes and spot growth opportunities. Despite this though, many companies choose not to fully leverage their visibility-related data. Just seeing "GDPR" mentioned in an email is usually enough to turn people off from sharing their data with their partners, but there is also a fear that sharing this data incorrectly could do more harm than good.
Given the huge quantity of data logistics companies generate, this inevitably leads to missed opportunities from not using real-time visibility data effectively. An obvious low-hanging fruit is, of course, ETAs for transport. By properly using all the data available, the ETA modelling for a transport can reach a frightening level of accuracy.
But the real advantages lie in using this data in more imaginative ways. By recording and sharing RTV data, it is now possible to bid or issue tenders for transports. With performance, price and sustainability data shared between shippers, carriers and forwarders, a real-time market place can be created to more efficiently create commercial relationships. This same data can be used to automatically set prices agreeable to all parties and provide perfect schedules for loading/unloading too. Clearly, this ability to match shippers, carriers and forwarders for frequent transports and spot loads, leads to lower costs, much more time freed from repetitive tasks and more revenues.
Visibility Mastery Event 2021 by Transporeon and Sixfold
It's one thing to know that real-time visibility and the data it generates can enhance supply chains in obvious and novel ways. Managing to do it effectively and quicker than the competition is another. That's why Transporeon and Sixfold have put together a 100-minute online event on mastering visibility for shippers, carriers and forwarders.
With featured speakers from Boston Consulting Group, Transport Intelligence and MINES-ParisTech, as well as trusted industry voices from Roambee, Tive, Kellogg's, K+S and Trade Trans Combi, this event will cover the key topics related to real-time transport visibility.