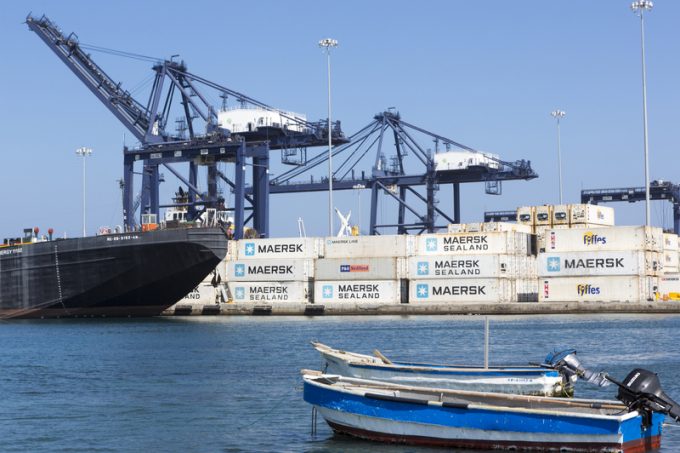 Maersk and Hamburg Süd are set to launch a new service between the west coast of Latin America and North Europe next month as part of a comprehensive restructure of their joint network between the regions.
The CLX service by Maersk, and SAWC by subsidiary Hamburg Süd, offers offers Latin American perishables exporters direct calls at the Chilean ports of San Antonio and San Vincente and Peru's Callao, before transiting the Panama Canal, and then the northern Colombian port of Santa Marta (pictured above).
The North Europe leg of the service calls at Antwerp, London Gateway, Rotterdam and Hamburg, and will be served by eight 4,500 wide-beam L class vessels. The first sailing will be operated by the Luna Maersk.
"The changes are a continuation of our efforts to optimise our network and generate synergies from the acquisition of Hamburg Süd," explained Lars Nielsen, Maersk regional managing director of Latin America & the Caribbean.
"The new network will give our customers improved connectivity, a standalone service with direct connections from Chile and Colombia, access to an extensive feeder network and multiple transhipment options to/from west coast of Latin-America and Europe," he added.
The CLX/SAWC launch will be accompanied by an expansion of the Ecubex dedicated banana service that originally connected Ecuador with the Russian gateway of St Petersburg, which will see news calls at Santa Marta and the UK south coast port of Portsmouth added.
"Combining the strengths of Hamburg Süd and Maersk, we can offer our customers a best-in-class, standalone service configuration without having to depend on vessel sharing agreements with other shipping companies," said Frank Smet, chief commercial officer of Hamburg Süd.
"This allows maximum flexibility towards the needs of the trade and our customers because we can design and operate the systems totally independently. This also allows us to make seasonal adjustments to cater to specific cargo flows, for example to reduce transit times for perishables or to call different ports on a direct basis if there is sufficient demand from our clients," he added.