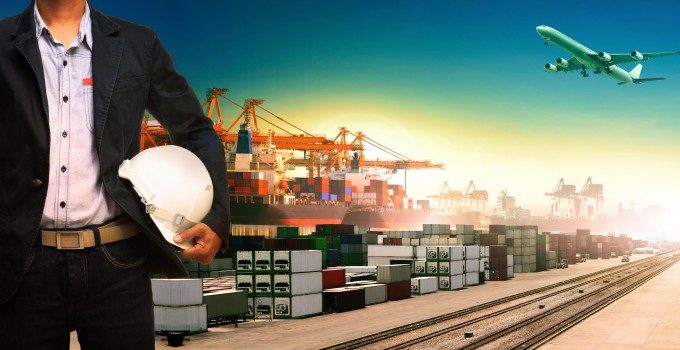 The supply chain has made it into the mainstream news. President Obama, in his bitter fight with rival Mitt Romney, has focused on the Republican's record in offshoring jobs to Asia. Romney weakly tried to explain the difference between outsourcing and offshoring, but Obama stole the edge. The campaign to keep (or move jobs back) to the US is starting to hit home.
While politicians focus on the employment issue, the reality is that companies will evaluate on-shoring on a cost and risk basis.
As Chinese wages rise it is predicted that by as early as 2015 it could be as cheap to manufacture in the US. But it's not just about labour costs. Supply chain risk, combined with slower supply chains as demand drops and slow-steaming becomes the new norm, is forcing companies to rethink their manufacturing – shorter chains allow companies to respond quickly to changing dynamics without needing to factor in fuel price volatility, slow-going ships, currency fluctuation, and of course the extra risks inherent in moving goods over long distances.
But although the arguments have been well-documented, are companies actually in the process of on- or near-shoring?
Research company Gartner thinks so. It believes that in just two years, 20% of finished goods sourced and assembled in Asia, for sale in the US, will have shifted to the Americas. But although the economic volatility makes everything harder to predict, there are few signs that low cost industries, such as garments, are moving back to higher cost and lower skill bases in the west.
One UK-based garment wholesaler told The Loadstar it is shifting its sourcing – but not to Europe. "Bangladesh is very much on the scene at the moment, and we have got quite a bit happening in India. Costs are a real problem if you try to source closer to home. The Far East is where the products are available, at a good price. They are not available locally."
But other industries may have more incentives to move.
"The auto industry is definitely arguing with itself," said Matthew Marriott, commercial director at Hellmann Worldwide Logistics. "There is an argument with just-in-time manufacturing where it makes sense to have suppliers nearer to you. A longer supply chain is harder to manage and the costs of transport are more volatile."
So what will the affect be on the logistics industry? It would seem that the supply chain itself is likely to remain intact for the forseeable future – but the goods moving along it will be different.
"Companies are looking to differentiate their supply chain, and make it local to local," explained Tom Woodham, director at consultancy Crimson & Co. "People are looking at their supply chains, but it's likely that the main manufacturing will be in one location, and then customised nearer to home."
He pointed to the drinks industry as an example, which is expected increasingly to bottle in the market it sells in. But it is this sort of shift which is making it far harder to see whether on-shoring is taking place. "The shift is that semi-finished goods will be moving, where they used to be finished."
The ultimate result of this is that there is expected to be growth in the number of 3PLs who not only operate the local distribution centres but also complete the final assembly and customisation of products. "The affect on freight depends on the product," said Mr Woodham. "But companies are likely to be shifting less packaging and doing that more locally."
That, anyway, is the near-future prospect. Longer term, an increased use of automation and 3D imaging is likely to trigger new shifts as small parts become inexpensive to make and easy to source anywhere. But that's another story.