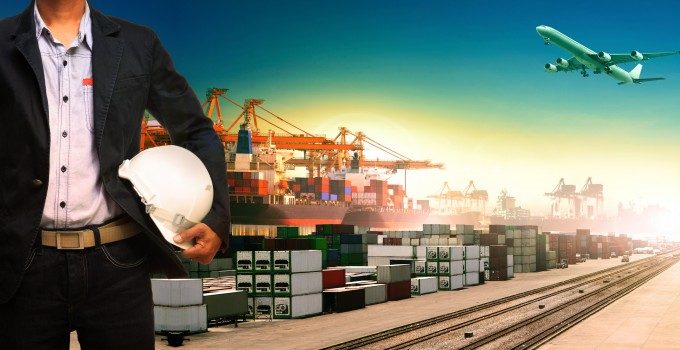 Newfound optimism in Greece has boosted exports and renewed hopes of creating a multimodal transhipment hub in the country.
The March deal between Cosco, which operates Piraeus Container Terminal (PCT), and Hewlett Packard, which will see 20,000 HP containers per year moved on the river Yangtze from Chongqing to the east coast of China, and then shipped to Piraeus, to be distributed by rail and air to central and eastern Europe, has garnered hope that other companies will look at creating similar distribution hubs in Greece.
"International logistics is a main resource and perhaps a unique competitive advantage for the country's future," Athanassios Carayannis, CEO of forwarder Phoenix ECTS, told The Loadstar. "It seems that the Chinese are particularly interested in using Greece as their gateway to Europe and they officially declare so. This will include not only port and airport gateways, but also assembly logistics in specifically allocated parks within the country. It may develop also to light manufacturing logistics."
There is a plan to create a duty free zone for assembly and finishing products to boost such business, using PCT, and foreign investment in the country is beginning to arrive. IKEA, Dell, LG, Samsung and Lenovo are among those that are thought to have expressed an interest in a similar deal as HP, but are reportedly waiting to find out how HP progresses.
Greek logistics is also expected to see a rise in efficiency from the privatisation of infrastructure, including Trainose, the state company which manages Greece's rail network, and the airport.
"The Greek economy has to liberalise," added Mr Carayannis. "If all the reforms are put in place, it will change the quality of the operations. Efficiencies in Greek ports are increasing and there is competition between two different stevedoring organisations – the public company and the COSCO terminals."
Athens airport, working in partnership with Piraeus, hopes to develop a sea-air link which will deliver HP's products to destinations not well-connected by overland links, such as North Africa and the CIS.
"Test flows will start in September," said Alexis Sioris, head of cargo at Athens International Airport. "I'm optimistic that we will have a real template that we can use to build the business. We're hoping that HP will attract more business – as right now we need more."
While Athens no longer has direct air links with the US, it does have aircraft capacity to Russia, the CIS and other European destinations. Mr Sioris added: "If there is demand, the capacity will come."
Head of Up Greece Logistics and board member of the European Logistics Association, Spyros Olympios, said: "Greece has a long tradition in transport and the new investment from PCT has already transformed the facilities at Piraeus, while the airport forms an important component in this multimodal structure, providing rapid transfers of vital cargo to the US, Canada and Europe. Our great strength is the skilled personnel who are already in place, plus the pool of young people who can fulfil logistics jobs." Unemployment in those under 30 currently stands at 30%.
Meanwhile, despite GDP projecting to decrease 5% this year, Greek exports are on the rise. While the country's production patterns haven't changed, companies are now looking to export instead of selling domestically.
"Greek companies didn't think about exporting in the past, but now they want to find buyers outside the country," explained Mr Carayannis. "They get their money faster, and there is less risk on non-payment. The mindset is different now. This has widened the range of international markets where Greece exports to. The Greek business community is starting for the first time to become optimistic – if the political stability remains."
Phoenix saw both profit and turnover rise 27% in 2012, year-on year, and has seen turnover rise by 30% in the first half of this year. Mr Carayannis added that many unreliable forwarders had left the market, but warned it was important to find the right partner. "The monkey businesses have mostly disappeared but international actors must find compliant forwarders to serve their logistics interests in Greece. This is a critical factor in their risk assessment."
There has also been a move to modernise Customs processes, and the use of IT, said Mr Carayannis. "At Phoenix, we are moving to put the customer at the centre of the operations through IT systems. Transparency like this has never been popular, but we need to change the mindset and opt for live communications with customers. We hope to have about 20-30% of our business running on this system by the end of the year, and 100% within two or three years," he said.