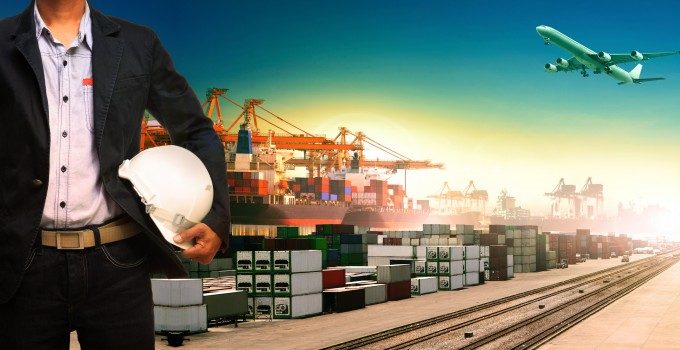 Fears from competitors that the new cargo venture from low-cost carrier Norwegian will further depress air freight rates have been swept aside by the airline. Norwegian, which begins its 787 long-haul operation today with Oslo – JFK, last month set up Norwegian Cargo to take advantage of its new long-haul belly capacity.
"We're not going into the market to destroy it with low prices," said Bjørn Erik Barman-Jenssen, the (possibly overworked) director ground operations, in-flight services and cargo. "If someone is worried that we'll do the same for cargo that we did for passengers – it's not the issue. We won't give it away – cargo is not free of charge."
The carrier currently has two 787s, which it will deploy to JFK and Bangkok, and will start a service to Fort Lauderdale, Florida, in November when a third aircraft arrives. It will then receive a further five 787s on lease from ILFC, four of which arrive before next summer.
"We have very fuel-efficient aircraft – so for every kilo we put on we will burn less fuel than other carriers," he added. "So we get a bigger income per kilo than others."
Nevertheless, he said, initially the carrier was disappointed when it looked at freight rates. "The price of cargo isn't quite as high as we were hoping for, but we're pretty confident of filling capacity," said Mr Barman-Jenssen.
As yet, he said, he doesn't know what percentage of revenues might come from freight. "We don't have a total overview, but there's good potential. We are one of only a few carriers with direct flights out of Scandinavia. We've been contacted by carriers that wanted to buy our whole capacity to avoid trucking. We're taking more of a risk doing it by ourselves, but we feel there will be a higher income this way. We've had good conversations with forwarders."
The carrier, which currently operates 74 narrowbodies, hit the headlines last year with Europe's biggest-ever aircraft order of 222 single-aisle planes. It said at the time it was hoping that SAS would sooner or later leave the market, but Mr Barman-Jenssen revealed that SAS Cargo was not the first rival in sight. "The biggest competitors will be those carriers trucking to Amsterdam, Paris and Frankfurt. Lots of freight is trucked down to central Europe.
"We have been contacted by salmon exporters – but we need a mix of products on board to get the best results," he added.
It has been testing cargo on its short-haul routes and is as yet undecided about how exactly it will run its cargo arm. It hopes to appoint a managing director of cargo in June to work alongside its two cargo staff –  "we've been contacted by several well-known people in cargo" – but for now it is working with various GSAs.
"In the beginning the plan was to do a joint venture with one of Europe's largest GSAs – and we've also evaluated setting up sales teams in New York and Bangkok. But we've decided to start with a GSA network," said Mr Barman-Jenssen.
The company appointed Kales Airline Services in Scandinavia, Heavyweight Express in New York and WorldWide GSA in Bangkok.
The long-haul flights will start with a four-times a week service, rising to six times when new aircraft enter the fleet. It will announce new destinations later in the year, mostly to tourist hotspots not served directly from Scandinavia.
While the airline will take some cargo on short haul, Norwegian, which is in the low-cost mould of fast turnarounds and high aircraft utilisation, will not jeopardise its passenger operations for cargo, said Mr Barman-Jenssen. "In short haul operations, the key issue is the time we need to unload passengers. In long haul, it's passenger handling, clearing, security that takes time. So we have a 90-minute turnaround, but that's enough time."
Norwegian's aircraft get some 18 hours of utilisation per day. "We are extremely efficient and we need the aircraft out flying."
Low-cost carriers are generally divided in their opinions on cargo. European short haul carrier easyJet last year did a six-month trial but decided in the end that security was too great a risk. Others, such as AirAsia, which recognised growing intra-Asian demand, and Southwest Airlines, have become big players in the cargo market. Whether Norwegian can step into Scandinavia's freight market remains to be seen. But, as many freighter operators know to their cost, it's far easier to fill a belly.