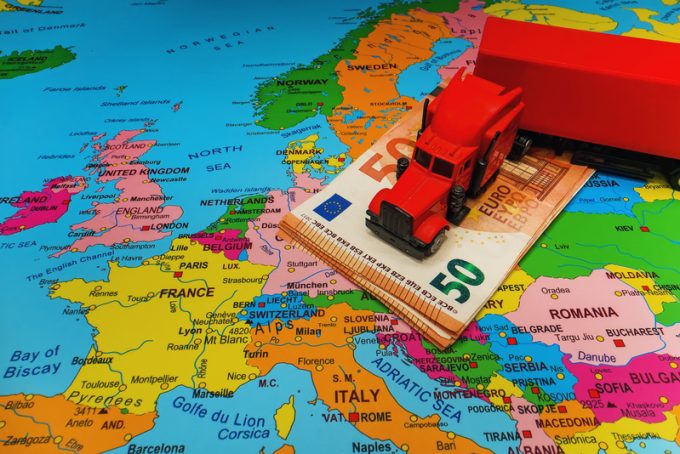 The road industry has kicked back against the EC's new carbon tax on hauliers from 2027, many claiming it is "too soon", given the absence of refuelling and charging infrastructure.
Acknowledging that 2027 was "something of a compromise" given that Schedule 2 of the EU Emissions Trading Scheme (ETS ll) was planned for 2024, the IRU questioned how workable it will be by then.
EU ETS II will reduce allowances on emissions including from road transport and the use of fuels in other, as yet undefined, sectors.
IRU EU advocacy director Raluca Marian said: "2027 is too soon. We don't see ETS II as particularly effective. It is unlikely the necessary conditions, such as EU-wide charging and refuelling infrastructure for a substantial transition to zero-emission heavy-duty vehicles will be in place in just a few years."
And drivers have warned that without adequate infrastructure, or financial incentives to switch to cleaner trucks, ETS would lead to an exodus of capacity.
There was a consensus that it reflected an lack of understanding of the make-up of the haulage sector. While larger firms would adapt, 70% of capacity comes from SME hauliers. One driver told The Loadstar: "Many smaller operations will see their margins squeezed even further, probably to the point that business is no longer profitable.
"To be honest, it's just another excuse to tax business to the hilt, road haulage and motorists in particular, and from the drivers' point of view, it's another reason an employer will give to keep their pay lower than it should be."
Member states agreed ETS 2 in December, but it was not formally adopted until this week. In the interim, industry and legislators have been back and forth, with plans to impose it from next year pushed back to 2025, then 2026, before agreeing on 2027 – with an option to delay to 2028 if fuel prices are extremely high at the time.
"We're glad that the EU listened to our concerns and demonstrated some pragmatism, including by not settling for an even earlier date," added Ms Marian.