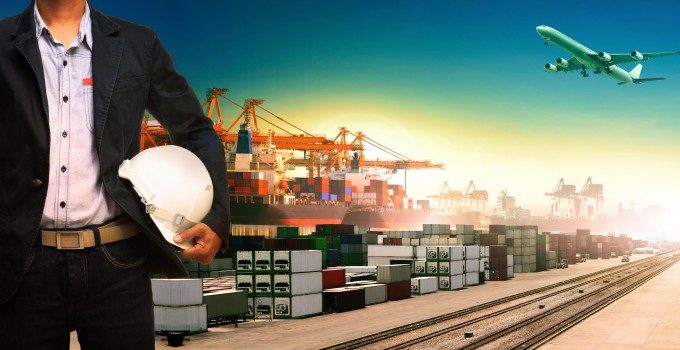 Major venues for trade shows and exhibitions are increasingly turning to 3PLs to help them secure contracts with event organisers.
By teaming up with logistics providers through long-term contracts, venues are able to offer more a greater range of services to event organisers, said David Pegler, chief executive of London's Excel centre this week.
Speaking on the sidelines of the enormous DSEI arms fair in London, Mr Pegler told The Loadstar the three-year contract ExCel signed with Agility Logistics this year was an integral part of the "value" it offers the conference and exhibition organisers that make up ExCel's customer base.
"We want this venue to be the venue organisers want to come to, but the facilities themselves are only part of that – having the right partners to help run the site and offer value-added services is crucial.
"We are really pleased with the relationship we have developed with Agility, because they share the same values as us. Their global network is also very important, but beyond all the services and physical infrastructure, it is about people and they have a very good team," he said.
Under th three-year contract, Agility's Fairs & Events division has partnered with ExCeL to provide event organisers, exhibitors and contractors with specialist event transport and logistics, pre- and post-show storage, on-site reception and delivery, forklift/mechanical handling equipment and customer logistics advice and support.
ExCel had put the contract for a freight service provider out to open tender.
David Richards, managing director for Agility Fairs & Events UK, said the company had relocated around 50 staff to the ExCel site since 2012, allowing it to offer freight services on a non-exclusive basis until the contract was signed in February.
"This is a true partnership that is unique in the events business in the UK – with the DSEI event alone we have handled about 1,000 tonnes of freight and there are another 16 events to be held here before the end of the year," he said.
Mr Pegler added that ExCel's major competitors were based in Paris, Barcelona and Madrid, and said the events sector was seeing increased competition.
"Events can move from one location to another, and there is general overcapacity – we have around 100,000sq metres. Places such as Frankfurt and Munich offer 300-400,000sq metres but the really big trade shows of the past are in decline. So there is increased competition for the shows, and venues have to be able to offer a range of services," he said.