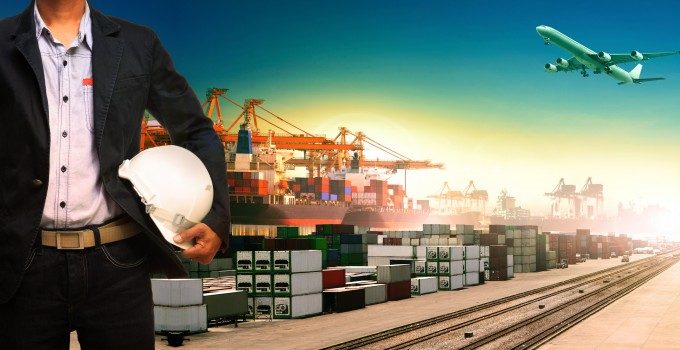 The TOC Container Supply Chain event opened today in Antwerp with the prediction that box volumes are set to show higher growth in the second half of the year, adding to the tentative notes of optimism coming out of the shipping community, following last week's observation by Maersk chief executive Nils Andersen that freight rates were back to profitable levels.
Despite a Europe that is shackled by austerity, and continuing uncertainty in North America, the more accelerated growth in north-south trades in and out of South America and Africa is mitigating the volume stagnation on the major east-west trades.
DHL Global Forwarding's senior VP of ocean freight Luc Jacobs said: "We still see healthy growth year-on-year in sea freight, and we forecast it to grow 4-5% this year. There is clearly a slowdown on the European trades, and the US is still in recovery mode, which makes it unpredictable; but the majority of the north-south trades over the last few years have outperformed the major trades."
That said, he added that the world's second largest sea freight forwarder expected to see a normal peak season and "even a slight slowdown in the fourth quarter", and predicted that carriers would once more begin taking capacity out of the trades to match demand, although he did not expect to see any sudden contraction: "It's not going to be like 2010 when suddenly capacity was very tight."
What is perhaps more interesting is the underlying trends. The emergence of the West's consumer society was the key factor in the decades-long growth in east-west container traffic, but as households in Europe cut back on discretionary spending the influence of the western consumer on global container flows is declining, while at the same time production is beginning to shift out of China.
Seabury's senior analyst Mathijs Slangen showed data which revealed that despite the fact that worldwide household consumption is on the increase, the share of consumer goods in container sea freight has actually declined from 37% of global box volumes in 2000, to 30% in 2011, and argued that this was proof that production of consumer goods is moving to locations nearer to end markets.
"Private consumption is going up, but the share of container goods is going down even though container transport is going up – so there must be something that is taking its place.
"Consumer goods are still contributing to containerisation but the growth is to be found in semi-manufactured and raw materials, and we believe that this is an indication that near-sourcing and fragmentation of production is occurring."
Seabury has identified four key areas that are emerging as centres of near-sourcing production – with China still taking a role as a primary manufacturer, partly manufacturing goods with the final fabrication done closer to market – with Central America serving North America; Central Europe serving Western Europe; South Asia serving the Middle East and Indian subcontinent; and Asia serving itself.
He argued that this trend was further supported by the growing difference in deepsea and shortsea/overland traffic volumes: "In all the four near-sourcing regions the short-haul trade in consumer goods had grown more than the long-haul trades."
His research found that from 2009 to 2011, while North and Central America's total long haul trade grew by 5%, the short haul between Central America and North America grew by 6%. Similarly Europe's long haul trade in the same period also grew by 5%, the intra-European short haul trade grew by 7%; and the short haul trade between the Indian sub-continent and the Middle East grew by 15% while the long haul trade grew by 9%; while in Asia it was 10% growth compared to a 5% growth.
And while there have been questions over what the implications of near-sourcing would have on intercontinental container transport, Mr Slangen argued that volumes would continue to increase, but the profile of goods are changing.
"Does this trend mean there will be less manufacturer goods transported? No, because semi-manufactured goods are going up and so are materials that are typically transported by bulk."
Between 2001 and 2011 consumer goods transported in containers saw a compound average growth rate of 5%. By comparison, semi-manufactured goods grew by 8.8% and raw materials by 9.2%.
Mr Slangen forecast container growth of around 6-7% for the full year compared to 2011, and explained that the difference between Seabury's forecast and DHL's was due to the latter's focus on consumer goods. "Handling bulk commodities in containers is not something that DHL really does," he said.