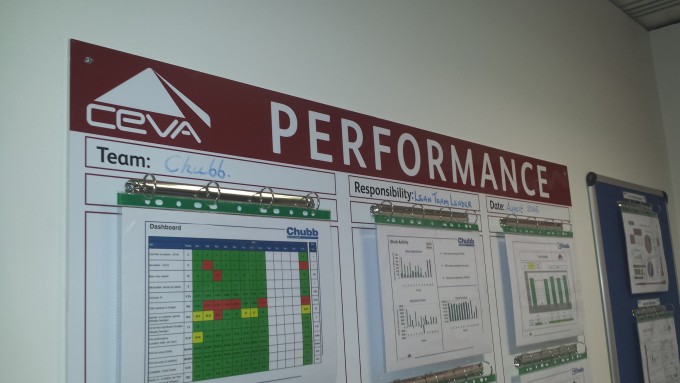 CEVA Logistics announced today that although its net losses widened, its operating cash flow – a key consideration given its debt load – markedly improved. And it is well-positioned to deliver in 2018, after a solid performance last year, chief executive Xavier Urbain told The Loadstar.
"First of all, we are pleased with the improvement in top-line growth, with contract logistics, air, ocean and ground all performing well," Mr Urbain said in an interview.
Air freight revenue increased by 19.4% to $1.38bn from $1.16bn in 2016, while gross revenue in ocean freight rose 7.7% to $962m versus $893m in the previous year. Numbers in ground and other freight management activities were a bit soft, down 2.7% from $945m in 2016, mainly due to the decrease in value added services and brokerage activities in North America, following a portfolio clean-up.
"Contract logistics benefited from very important wins, which will show in 2018 due to the time lag that occurs after the signing of the agreements."
Contract logistics revenues rose 2.2% to $3.7bn from $3.64bn, contributing to group revenue growth, which outpaced US inflation. CEVA turned over almost $7bn at group level, up 5.2% on a comparable basis, but the biggest highlight was the surge in adjusted ebitda, up 12.4% to $280m from $254m one year earlier.
Productivity and focus on processes played a key role, Mr Urbain noted, while the increase in personnel expenses was primarily driven by inflation, offset by cost savings in different parts of the world, thanks to the 'Excellence Program'.
"We saw the results of our previous actions, and we can see the positive impact on ebitda, but there is more to come for 2018, definitely. We did what I expected us to do, while in September 2017 we put in place new targets for the team, so I am confident both on the execution plan and delivery."
Contract logistics remains a very important core business, not only by size, but also strategically.
"We need to have different products under the CEVA umbrella. All customers are looking to have less providers, opting for global players who can provide more services globally. This topic is very critical. Honestly, we are not the top one, but we are competitive on a global scale in global and complex tenders.
"Then consider we improved all of our products in 2017, and specifically we did great work to improve all the top 20 contracts in contract logistics where we had some issues in 2016, but the improvement is apparent for all our products.
"If you are a global player, you also have in front of you global customers, and you need to think supply chains globally. You need strong focus on different regions, but I do not see how we could develop strong cost savings by the means of segmentation. When we are in front of the big guys, they need new concepts and products which have to integrate tracking and platforms."
Well into the first quarter, Mr Urbain refrained from commenting on first-quarter figures and trends, and also made absolutely clear that the improvement in performance is organic, and doesn't come from squeezing suppliers.
"No, we do not want to squeeze suppliers and we do not like squeezing suppliers, it's definitely not our strategy. We are focusing on reducing the level of overdue [payments], and we have strict payment monitoring in place … to accelerate the payments from customers and get them in time, because that allows us to identify issues.
"We do this via strict management processes in place regarding contracts terms and conditions that we are negotiating with new customers."
Free cash flow was positive in the fourth quarter but was down significantly on a comparable quarterly basis, due to specific items that won't "affect our cash flows in future". Capex was higher on a comparable basis, both annually and quarterly, while net debt rose to almost $2.1bn from $1.91bn one year earlier.
When challenged about guidance for ebitda of $300m this year, Mr Urbain wouldn't comment, but committed to positive free cash flow. "Previous targets are unchanged."
Meanwhile, refinancing needs are under control, with the upcoming 2019 revolving credit facility being business as usual. "We are working on it, and we are on track."
Work contracted out surged 10.1%, but CEVA showed good discipline in managing operating costs, which were essentially flat at $3.2bn. Could it be a good time for an IPO?
"No comment."
The company's net working capital remained negative, at ($254) million as at 31 December 2017 against ($181m) a year earlier, and grew as a percentage of revenues, with net cash flows used in operating activities at $17m, against $72m in 2016.
"Interest payments and taxes paid in 2017 were $226m compared to $215m in 2016. The increase is driven by higher net interest payments as a result of increased borrowings in 2017," CEVA said in the release. Its net loss was $197m versus $155m one year earlier.