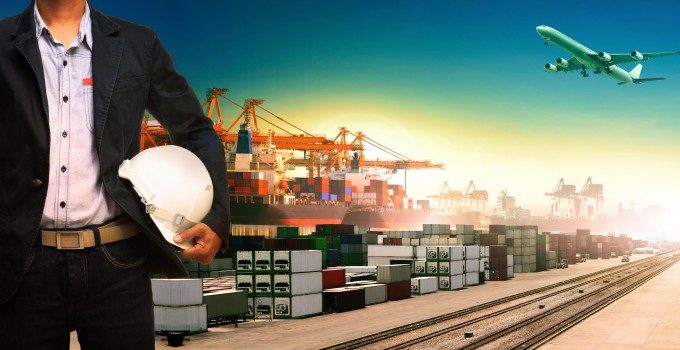 A niche type of insulated container designed to keep perishable goods frozen or in a state of deep chill for extended periods of time is increasingly being used by shippers with high-value cargo in under-developed and remote geographic locations.
The ColdWave technology uses insulated containers with CO2 refrigerant, offering shippers a possible alternative to electro-mechanical refrigeration systems – developed by Carrier Transicold, Thermoking, Daikin and StarCool – on certain trades.
The system relies on dry ice, which is used to keep products such as sushi and yoghurt cool for up to six weeks.
According to chief executive George Holmes, ColdWave operation only requires attaching a hose to an inlet on the container and opening three vent doors. The actual CO2 filling is handled automatically from a permanent tank on-site, or from a mobile tank truck.
As a non-mechanical system, there is allegedly little need for maintenance or repairs, and no need for training and deployment of technical personnel.
The system has no fans, compressors, generators, valves or any electrical or pneumatic devices. It is a very simple, passive design that is reliable and easy to use—and cost effective to operate.
The system has been used in the intra-Asia trades by an Asian carrier to transport sushi grade tuna and will be presented at the forthcoming Cool Logistics Africa conference to a wider audience.
Africa presents diverse markets that, in some cases, do not have the infrastructure for supporting mechanical, ultra cold systems, but the ColdWave system does not require this infrastructure.
In addition to the 'classic' version designed for ultra cold temperature storage   freezers (-60C), the company has also developed a modified version for shippers who need transport combined with a storage system in locations without adequate ultra cold temperature storage freezers.
Used in Europe and the US by a number of customers, this modified version is suited for shorter voyages and where multiple entries for unloading of cargo over an extended period are required at destination.
"Duration can be affected by the density of the cargo, the number of entries/exits and the outside air temperature," Mr Holmes explained.
In case of the modified system, a customer who needs temperatures at or below -40C, the duration between CO2 shots is approximately three weeks.  At the other extreme, for temperatures at or below -60C, the duration is approximately one week – there is a linear relationship between temperature and duration: -50C is approximately two weeks.
It can also be used for emergency or seasonal storage and inland transport, a feature which could be very interesting for regions with a greater risk of supply chain interruptions.
Operating costs for both systems average approximately $5,000-$6,000 per month, depending on the local cost of liquid CO2, the length of a voyage and the number of containers leased. Customers are required to procure the CO2, with usage averaging 18-22 tonnes per month.
However, the ColdWave system "requires virtually no maintenance and repair over extended periods", Mr Homes claimed, and there are no external devices that could be damaged or pilfered in rough environments.
The company already works closely with global industrial gas providers, but can also work with local providers chosen by customers.
ColdWave provides systems for long-term lease and for sale. Because the system is fabricated on order, configurations are modified to suit customer requirements.
The lease rate of a ColdWave container is $1,500-$2,000 per month, depending on volumes and length of lease.
In developing regions where fuel may not be readily available and electricity may be unreliable, ColdWave has the advantage that it does not require fuel to be replenished or power to be maintained to provide continuous ultra cold temperatures.
"We also have original design containers that are refurbished to customer's requirements and available for sale at $25,000', Mr Holmes added.
"Additionally, we have had discussions with customers interested in licensing the ColdWave technology for production of large volumes of their own ultra cold temperature containers and we are willing to pursue this avenue."