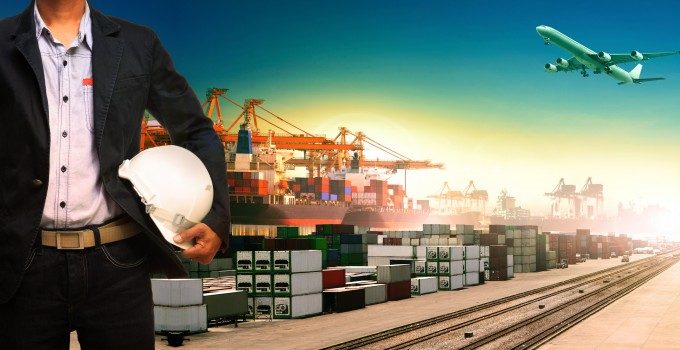 Benghazi's port remained closed today after violent clashes on Saturday left seven dead and parts of the complex occupied by an armed militia.
"The port is not working now, for the safety of the people inside," Benghazi Port Manager Mustafa Al-Abar told The Loadstar.
"But ships at the port and the crew on the ships are all okay, they are safe."
Fighting broke out on Saturday, after customs officials seized around seven tons of hashish in a shipment of reefer containers on board the Liberian-flagged container ship 1,142teu Jaguar, a port security official said.
The vessel docked on Thursday night but the drugs were not discovered until the containers were unloaded on Saturday. The hashish was hidden beneath crates of melons and coconuts in two 40ft reefer boxes, according to a security source. He added that the consignment of fruit had come from Senegal via Malta.
Port officials and members of the local armed forces destroyed the drugs in a fire on the harbour-side, the smoke from which could be seen across much of the city.
"We could see it and we could smell it," one Benghazi resident said. "They always do this with drugs. It is standard practice."
The move provoked a backlash from a local militia group, believed to be behind the smuggling and other recent attempts to illegally import drugs into Libya's eastern city. They attacked the gates and entered the port by force.
Gunfights between the militia and official Libyan security forces, including the Benghazi Special Forces, left seven dead and 17 injured, hospital sources confirmed. Nearby properties were affected, but it is not yet clear what damage, if any, the port itself sustained.
Who is now in control of Benghazi Port remains unclear. Local people say that at least half the port is under the control of an Islamist militia, which is being supported by a larger, state-sanctioned armed unit.
Mr Al-Abar said negotiations were underway to resolve "the problems" and to reopen the port as soon as possible. He thought a solution would likely be reached either later today or tomorrow.
The militia is also being targeted by a second Libyan army unit, not authorised by the state, under a movement called Operation Dignity. A spokesperson for Operation Dignity said it had been unable to use its air power against the militiamen because they were in crowded areas of the port where there were many civilians.
Saturday's bust was the third discovery of smuggled hashish this month. A similar consignment was found in three containers unloaded from another Liberian-flagged vessel in Benghazi in mid-June. That five tons of the drug were also concealed beneath crates loaded with fruit and vegetables. The following day, a further ten tons of cannabis were discovered at Khoms port, in reefer boxes said to have been transported on the 1,116teu Maersk Regensburg.
Libya is heavily reliant on its ports to import much of the country's needs. Its shipping sector is hampered, however, by decades of neglect, a lack of equipment and out-dated working practices, according to shipping sources.