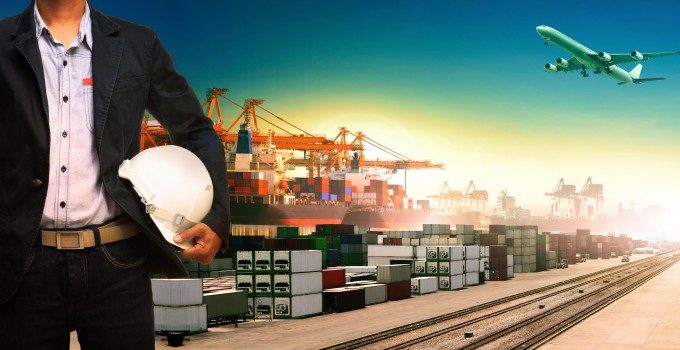 Astral Aviation is moving into the passenger business in a significant diversification which could see it invest in Embraer 50-seat E-145s.
Africa's private all-cargo carrier, which is headquartered in Nairobi and has had an AOC since 2001, will also sell a stake to HNA Group.
The pair signed a memorandum of understanding last week with intentions to identify aviation opportunities in East Africa, using Nairobi as a hub.
"The primary focus is to look at the passenger traffic which flows from China to Africa by offering new options from the Nairobi hub to the Eastern African region," explained Sanjeev Gadhia, CEO of Astral.
"A comprehensive business plan will be conducted over a period of three months, after which HNA-Astral will roll out a detailed implementation plan covering aircraft type and network.
"HNA Group has interest in the passenger business in Ghana with AWA Airlines hence they have the African experience," said Mr Gadhia.
He added that Astral was looking to diversify into executive jets and helicopters as well.
The MoU was signed as Chinese premier Li Keqiang visited Kenya at the weekend. The deal will also receive funding from the China Africa development fund, which was established by China in 2007 to help its companies work with African ones. The level of funding has not been announced.
Mr Gadhia told The Loadstar: "The passenger business on the intra-Africa sector is dominated by the national carriers and offers various opportunities for new entrants.
"Yields on intra-Africa are high, due to limitations in capacity and many regions remaining poorly served."
Initial outlines for the plan suggest the start-up stage would involve five E-145s to be based in Nairobi. It is thought Astral would operate the flights but benefit from Hainan Airlines' experience in the passenger business.
Opportunities to transform African aviation appear to be abundant, but other airlines have struggled to make regional operations there a success.
Fastjet, an LCC which has been trying to establish a stronghold, appeared to underestimate protectionism in the market and has faced numerous challenges. But Astral's experience, Chinese money and Kenyan government backing could give the new services the clout that is needed.
It marks a significant departure from Astral's usual strategy. Astral flies two DC9s, and has interline agreements with more than 25 airlines for its African network.
Last year it became, along with its UK GSA, ANA Aviation, a customer of Atlas Air, which operates a 747-400F on its behalf between Ostend (shortly to move to Liege instead), Lagos, Port Harcourt, Malabo, Nairobi and Manston – from where it is moving this week to Stansted as the airport closes on Thursday.
Manston, however, may see a revival. US investment company RiverOak, whose bid was turned down by Manston's owner, billionaire Ann Gloag, says it is awaiting a new response after a "generous" offer. It wants to establish Manston as a key logistics centre.