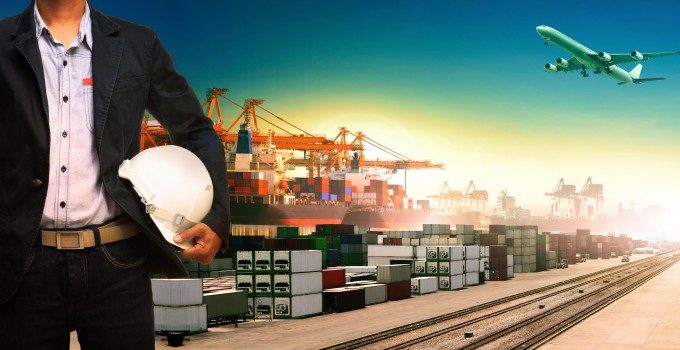 Senior executives wondering what could be next in the logistics industry ought to pay attention to the very aggressive strategy of Radiant Logistics, a US-based freight forwarder with a $220m market cap.
Radiant is growing by mopping up smaller assets under the leadership of Bohn Crain, its chief executive and founder. A finance man, Mr Crain is showing an appetite for big risks, although it remains unclear whether the reward will be worth the possible pain.
And by this I mean that the deal-making itself could bring more pain than anything else. By all accounts he has built up a talented and high-performing management team to execute operations and commercial strategy, but volume policies implemented by freight forwarders can easily backfire if capital structures are stretched.
Based on the long-term performance of Radiant shares, it is hard to find a flaw in the way he is leading the group that he listed ten years ago – however, circumstances have changed since earlier this year, when Radiant embarked on a string of acquisitions. Incidentally, in my opinion, some financial aspects of key transactions that Radiant undertook in the second quarter could have been better communicated to the market.
Nothing could go wrong?
Fourth-quarter and annual results for the year ended 30 June showed that Radiant is growing revenues at a very fast pace, but since it acquires companies by using its own stock to finance deal-making its earnings per share aren't growing, while the underlying quality of its assets base is arguably deteriorating – namely, intangibles, which have risen and currently amount to 28% of its total assets compared with 13% the year before.
Furthermore, its [earnings before interest, tax, depreciation and amortisation] Ebitda margin has fallen on a comparable basis, but net leverage is surging. Its price-to-book value stands at 2.6x, which signals that more downside could be on the cards.
Its latest financial results include some additional details about the acquisition of Kentucky-based Highways and Skyways (H&S), which provides domestic and international transport and logistics services – but the size of the purchase was not disclosed when announced on 9 June, and neither during the analysts' call that followed, when everything got rather complicated.
As a reminder: its stock price began to fall in the second half of June, a fortnight after the H&S purchase, and that of New-York based Service By Air were announced. Back then, Mr Crain was questioned about the "financial background" of the H&S acquisition and details were also sought on the purchase of Service By Air – a similar business, albeit smaller in size than H&S, which was announced on 8 June.
[To gauge the risk of this corporate strategy, it is worth considering that the group completed the $70m acquisition of Canada-based Wheels Group in early April.]
"For competitive reasons we want to keep confidential some of the details of the acquisitions," Mr Crain said in the call. That is unusual for a finance man who now leads a firm projected to triple revenues to almost $1bn in less than two years.
When the H&S deal was announced, Mr Crain said that the group projected "adjusted Ebitda in the range of $30m–$35m on $900m–$960m in revenues" for the fiscal year ending 30 June 2016. On top of that, Radiant expects an additional $1-$1.5m in cost synergies from rationalising back offices in Seattle.
[All the pro-forma figures for its net income, earnings per share and Ebitda can be found here.]
Model
The H&S deal followed a more traditional model, according to which Radiant paid "four to five times plus or minus 50% down and 50% structure as an earnout", according to Mr Crain.
In M&A, that is a structure where the ultimate take-out price hinges on the performance of the seller, and tends to signal a discrepancy in the valuation of certain assets between the parties.
Service By Air had $131m revenues for the twelve months ending 31 August 2014. But look at the implied valuation of it based on its top-line – the $12m purchase price, which was paid in cash, implies a 0.09x revenue multiple, which is lowest take-out multiple I have ever seen excluding stressed/distressed situations. As a reference, consider that bigger freight forwarders XPO Logistics and CH Robinson trade on forward EV/sales multiples of between 0.7x and 1x.
Both the H&S and Service By Air acquisitions closed before they became public, but the obvious question now is whether Radiant delayed the announcement of its results, which were originally due last week but actually published a week later, because it was consolidating some distressed assets? Did it find any nasty surprises in their accounts?
With Service By Air, the firm "did not use an earnout" structure, which allowed it to pay "something less than the traditional 5x for the business," Mr Crain said when announcing the deal. "We chose to take a lower multiple and pay cash… the seller wanted cash and we discounted our traditional multiple."
While Radiant's top-line is expected to grow to almost $1bn from $349.1m in the fiscal year ended 30 June 2014, the real problem is that interest costs are rapidly rising – $1.8m in 2015 versus $1.2m one year earlier – so execution must be flawless.
It is no coincidence that Radiant pursued additional deals, betting on higher volumes, soon after its third-quarter results were announced on 18 May, in my view. Back then, trends for earnings were clearly less promising than in the past, its quarterly results showed.
Its current strategy may pay off over the long term because the freight forwarding industry is structurally suitable for consolidation – but that doesn't mean every deal makes sense. Radiant's stock now trades below the level that it recorded in mid-May, and market volatility can only take part of the blame for that and the 44% drop in value since its share price's record high on 22 June.
SEO analytics firm Hedging Beta has produced a detailed analysis of the website metrics of Radiant. See how its web presence is managed and whether the group is investing enough cash online.