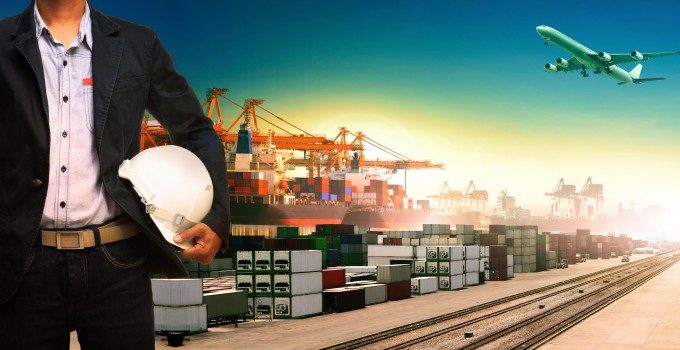 Since I wrote my first weekly column for The Loadstar, two companies in particular have not missed my grim projections: Air France and Lufthansa.
The stock of the former has lost 11% in value since I said the French carrier would likely need fresh equity to stay in the air – such an outcome remains a distinct possibility into 2016.
Meanwhile, the shares of the German carrier are down 16% since the turn of the year, when we rightly predicted that Lufthansa would have chopped its dividend.
The common thread: their reputation is in doubt, while several risks could similarly impact their operational performances. Both companies must send a clear sign to the market, clearly stating their strategy in cargo, although options are thin on the ground.
Air France
Air France is the most problematic of the two.
The unions say Air France "may disappear" should it not invest fresh resources into the business, but they do not want Air France to cut salaries and related costs, which are the heaviest expenses of all, at €7.3bn (29% of 2014 revenues), ahead of fuel, at €6.6bn in 2014. (Salaries and related costs stood at €1.87bn in the first quarter of 2015, some €400m above fuel costs.)
In my view, the unions are implicitly calling for a cash call, which would severely dilute shareholders, based on Air France's current equity valuation, but could be necessary to stay afloat, as we argued in the past.
Its first-quarter results, which were released on 30 April, clearly show the full extent of the problem.
Revenues are not growing much, at 1.8% on a quarterly basis year-on year, and while trends for negative core operating income are mildly encouraging, they are not enough to help Air France generate enough "cash flow before changes in working capital and voluntary departure plans," as Air France calls it – let's call it CFBWCD. CFBWCD stood at -€134m in Q1 15 versus -€161m in Q1 14.
Consider that in Q1 15, Air France reported -€37m of operating free cash flow, but that figure was massively inflated by working capital adjustments at +€477m.
Unsurprisingly, its underlying operating result read -€417m.
Its cash and cash equivalents amount to €3bn, and are rather stable, but if working capital management becomes less effective, its cash-burn rate could hover between €600m and €1.2bn a year, even assuming no strikes take place over the next 12 months.
In fact, assuming working capital cash inflow at 40% of the actual quarterly contribution, Air France would record a pro-forma negative free cash flow at about €300m on a quarterly basis.
That's a worst-case scenario, but its 2014 results showed that working capital management had become less likely to provide much-needed short-term liquidity over time. And having sold its stake in Amadeus, there aren't many options to raise cash that should be devoted to new investment. Air France still has an undrawn credit line of €1.7bn, but if the draw-down occurs, it will likely signal to the market that time is running out. That's typical in these situations.
Its cargo business is another issue.
Quarterly results for the unit showed that revenues were down 9.6%, while other key metrics such as tonnes, capacity, traffic and load factor also fell.
There's apparent interest in its air freight subsidiary, Martinair, but at what price in this market could it be sold? And, now that it doesn't have to fork out extra cash for its pilots, the carrier has said that it will not be selling.
Lufthansa
"2014 results reconfirm that sticking to uneconomical structures is not an option for our future," Lufthansa said in its 2014 annual results, when strike costs impacted its operating performance to the tune of €232m.
As a consequence, management suspended dividend payments to save precious cash for the hard times.
Its first-quarter results in May were much better than those of Air France, and showed that revenues grew at 7.9% to €6.9bn, while a significant improvement also came from its operating performance – which, however, still read -€133m (versus -€209m in 1Q14).
It also received a big boost from changes in working capital, which added €1.3bn to its core operating cash flow during Q1 15 (+€600m year-on-year), and made up for a €646m cash outflow stemming from cash losses on derivatives.
Its pension deficit surged, though – blame low interest rates for that.
"The actuarial interest rate for valuing pension obligations declined further in the first three months of the year, in Germany from 2.6% to 1.7% now," the German carrier said in its quarterly statement.
"Thus the arithmetic pension burden rose by €3.4bn," it added.
I doubt that retirement benefits to employees could sink Lufthansa: after all, if it needs fresh funds, it has things to sell. As we noted earlier this year, Lufthansa has also been one of a few carriers to actively invest in cargo, and this in sharp contrast to its Franco-Dutch rival.
But the situation is critical.
"Here, more urgently than ever, we need sustainably financeable solutions in place of obsolete structures," its chief financial officer, Simone Menne, said in May.
Neither the relative valuation of Lufthansa nor that of Air France seems to be "pricing-in" the possibility of a large cash call by the end of the year – but give it time, and the bears may be proved right.
Furthermore, operational savings and retirement benefits must be addressed at a time when the German carrier is faced with reputational risk, which could become a serious distraction – this is a very serious matter at present.
"Germanwings crash parents decry Lufthansa response and payout," was the headline from the BBC earlier this week.
"The relatives of children killed in the Germanwings plane crash have demanded an apology from the airline's parent firm, Lufthansa, saying it ignored them and offered an 'insulting' payout," the BBC added.