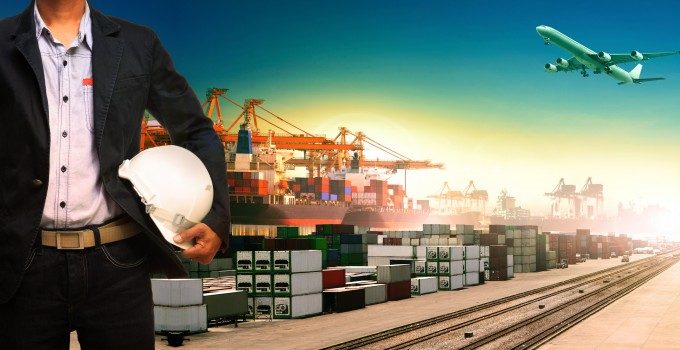 The guy in the loud shirt, inevitably, was from Hawaiian Airlines – however, Tim Strauss, the carrier's VP cargo, had some interesting thoughts to share with the CNS conference in Orlando this week about developing the next generation of air cargo professionals.
"A group of university graduates will join you with great expectations; the bad news is that the day they come into your office, 70% of them already have a CV out there as they look for their next job," Mr Strauss said. It was the way of the world with today's connected youth.
He recommended that employers should be brave enough with their better qualified new recruits to "make them CEO of something". Whether they succeeded or failed was secondary. With every dollar invested in training estimated to pay back $6, "bringing people up a notch or two is the best investment you can make," Mr Strauss said.
"We're in this industry because it hooked us," he added. One of Hawaiian's own recent intake was Harvard educated but had a genuine excitement about air cargo.
A more common experience, however, was that industry joiners had passed through college constantly being told how well they were doing, "then you're thrown out there and you don't get feedback".
Employers must offer structured support weekly or monthly, not just because the annual review had come round, the "next gen" panel agreed.
Rula Fakhouri, manager of Los Angeles air cargo service provider Mercury Air Group, said: "Get workers to learn additional skills. We hired them for a reason, now let's help them to develop."
Programmes developed by CNS in California and Florida meant employers could train up their workers for free, Ms Fakhouri said.
"People step up to the plate if you invest in them, and also become your eyes and ears in the field. They will let you know if something looks wrong."
Ian Morgan, VP cargo for the Americas at Qatar Airways, joined the industry at 16 and had been allowed to develop (he admitted he was now 53). This was still possible in some sectors, he claimed. People joined GHAs at 16 or 17, for example, and could quickly rise to the top.
Recruits joining the industry with no school qualifications were sometimes able to fly through their mandatory dangerous goods trading with no problems, Mr Morgan noted.
"There's so much potential out there that is not accessed because the entry level is too high."
Qatar had been forced to "bring people up rapidly" because of its own speed of growth and had an individual training matrix for each worker. Mr Morgan believed some optional training elements should be made mandatory to accelerate development.
Obliging personnel to take a week's training away from the coal face was not a cost but an investment in their future, he said – and that of their employer.
To  learn more about air cargo training, come to Multimodal's free air freight seminars in Birmingham, UK, next week.