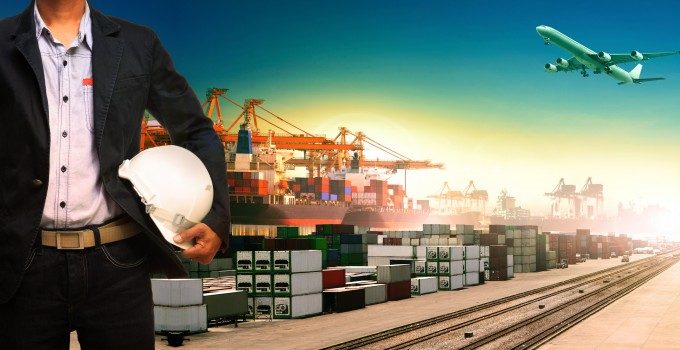 A "crazy" first quarter for Rickenbacker International Airport (Columbus, Ohio) has seen air cargo throughput soar almost sixfold to 11,200 tonnes.
In addition to six scheduled freighter services per week now operated by Cathay Pacific and Cargolux, manufacturers in the US Midwest filled 85 charters in February and March alone, said Bryan Schreiber, air cargo business development manager for the Columbus Airport Authority.
Demand soared as the labour dispute in US West Coast ports jammed warehouses and led to shipping lines rescheduling or suspending services.
Automotive plants chose to fly components in from China and Japan rather than see their assembly lines paralysed, and retailers also chose to pay a premium to restock by air. Operators of ad hoc freighters including Emirates, Singapore Airlines and National "couldn't even consider Chicago because of the congestion and have found it was easy to move through Columbus," Mr Schreiber said.
One manufacturer insisted all raw materials should transit through Rickenbacker even though its forwarder initially suggested Chicago or Cincinnati.
Exports benefited too. In some cases, ocean containers that were ready to go by rail to the West Coast were broken down in the Foreign Trade Zone (FTZ) which forms part of Rickenbacker Inland Port and repackaged. Though the port backlog is now clearing, Mr Schreiber expects permanent growth from the first quarter windfall and expects to announce another scheduled freighter operator soon. This is in addition to UPS and FedEx.
Rickenbacker is the latter's second biggest US point of origin after its Memphis hub.
"Our forte is the ease of getting goods out and on the road to anywhere in the eastern half of the US," he says. "We're service oriented. We can begin to unload aircraft in 15 minutes and shipments are on the road in four to six hours. We have one long-standing fashion customer who times everything to the minute and for them, service is everything."
The only downside is that all-cargo airline Amerijet has been forced to shelve ambitious plans for a daily 767 service carrying domestic freight between Columbus and Reno, Nevada, with onward connections to four cities in the western US and five in the east.
Amerijet saw this as a natural follow-on to the services Emery, Burlington Air Express, Kitty Hawk and others once offered, but it never expanded beyond two or three flights per week, operated by third parties, and the aircraft were not very full.
This setback notwithstanding, Rickenbacker is planning for further rapid growth. David Whitaker, VP business development, says Columbus Airport Authority will break ground shortly on a fifth multi-user terminal. The 10,000 sq metre facility will open in mid-2016 and could double in size in a second phase.
The move was driven in part by a regulatory change allowing FTZs to "bring the zone to wherever you are," Whitaker says. This opens up more opportunities for customers of the multimodal Inland Port to consolidate import entries and carry out value-added work in a deferred duty environment.