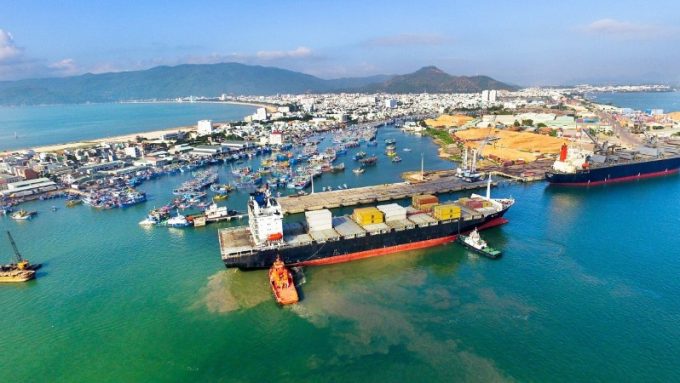 The Vietnamese government is to spend $24m to upgrade Terminal 1 in Quy Nhon Port, so it can serve two fully loaded 4,000 teu ships simultaneously.
Currently it can handle just one 2,000 teu vessel.
The work involves expanding the quay length by 35 metres to 480 metres and is expected to be completed in 2023.
Located in the central Binh Dinh province, Quy Nhon Port currently handles more than 130,000 teu annually.
Vietnam Maritime Corporation deputy general director and port chairman Pham Anh Tuan said: "The terminal upgrading shows our commitment to meet the target of processing 15 million tonnes of cargo by 2025, therefore contributing to meeting the socio-economic development plan in Binh Dinh province and the central highlands."
Nguyen Tu Cong Hoang, vice-chairman of Binh Dinh People's Committeem said Quy Nhon Port had an important role in the socio-economic development of the province, being "a key component to developing the tourism, port and logistics industries as the province urbanises".
As part of the development of Quy Nhon, the port launched an online portal on 28 November to facilitate real-time monitoring of cargo movements and electronic payments.