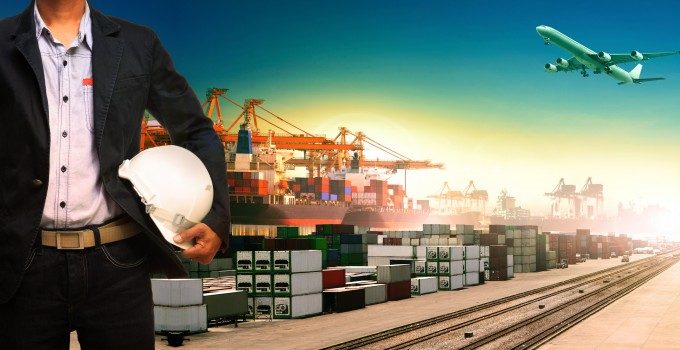 News that an all-cargo airline is to launch next month in Europe set The Loadstar wondering: who would do such a thing in the current marketplace?
Well, Aerospace One, which will start operations with a single 747-200 (cheap to get hold of, expensive to operate), is a Greek-registered company, with a home base in Chateauroux, France. The first aircraft, which is more than 26 years old, has come from Rayyan Air, the Pakistani airline. Aerospace One says it plans to introduce 747-400s as well. The idea is to target charter and ACMI business. The airline has, according to one source, been audited by Lufthansa's auditors, who found it to be in good condition and with high safety standards.
Behind Aerospace One is Jaideep Mirchandani, chairman, who appears to have a string of aviation companies to his name, perhaps the most well-known being Veteran Avia, the Armenian-registered airline based in Sharjah, which operates 747-200s and Il-76s. Veteran Avia lists its Greek office at the same address as Aerospace One.
Mr Mirchandani is also chairman and principal shareholder of Sky One FZE, a Sharjah-based helicopter charter and aircraft sales company; he also established Sky One France along with Gregoire Lebigot, CEO of Chateauroux-based Valliere Aviation, an aircraft maintenance company. In February this year, Sky One France took over Latecoere Aeroservices, an MRO company which had gone into receivership.
Veteran Avia also shares an address with UK charter broker, Chartersphere, a company listing Mr Mirchandani as a director, and which will handle all charter inquiries and contract arrangements for Aerospace One, according to the company.
Muddled yet? There's more to come. Aerospace One should not be confused with Aerospace One, an Indian-headquartered charter operator with a focus on central Asia. Although there is no reference to Mr Mirchandani on its website, there is an obvious similarity between the logos of both Aerospace One companies, as well as Veteran Avia and Sky One. With such a wide array of aviation companies, it looks likely that Mr Mirchandani will seek to find synergies between them all.
Meanwhile, the chief executive of the Greek Aerospace One is pilot Aristeidis Pappas, formerly senior flight operations inspector for the General Civil Aviation Authority in Dubai, and director of flight operations for RAK Airways. No one from Aerospace One was available for comment, but Mr Mirchandani said in a statement that: "We aim to provide cargo bridges between continents. We will serve a particular niche in this market. Our companies have been operating successfully for nearly a decade in the field of transportation of heavy loads and ACMI lease. The accumulated experience coupled with the experienced team of professionals that surrounds the new company, forms the platform for further development of the group's activities and will prepare the ground for the inclusion of additional cargo aircrafts in the fleet."
With all-cargo airlines across Europe struggling to succeed financially, it is certainly a bold move to start an airline with one 747-200. It is reportedly launching after a marketing push at Transport Logistics in Munich next month.
For news of another start-up, Western Global Airlines, by Jim Neff of Southern Air fame and Nordic Global Airlines, go to Cargo Facts.