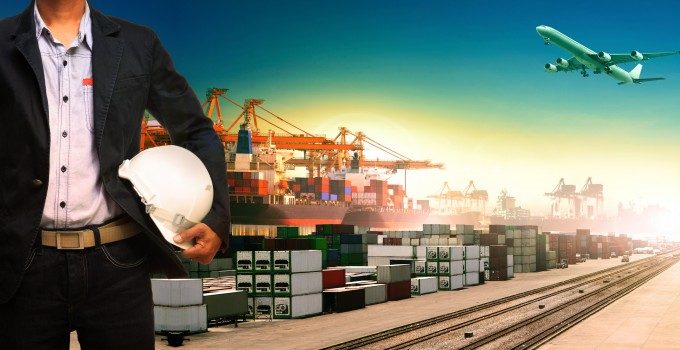 If you missed Air Cargo Africa, I'm sorry to say, you missed a treat. It wasn't just the beautiful weather, much-missed warmth for sun-starved northerners, nor the now-routine daily drink at the World Food Stand, (otherwise known as WFS). What was really special was the friendliness of the event – the air cargo industry at its finest. The ever-smiling Patra family of the Stat Times (family head RK pictured above), always on hand to help, made it one of the best events in the calendar. (Although you have to sympathise, after the chaos of the Indian visa problems at Air Cargo India, that key speaker, the CEO of Ethiopian Airlines, wasn't let into South Africa.)
Business-wise, of course, there were a lot of people trying to sell a lot of capacity. There was talk of grounded aircraft, delayed deliveries, the increasingly full African market. And there were a few things less talked about – by some. Boeing didn't talk too much about the stack of new aircraft that no one needs, piling up in the desert. Airbus wasn't even there. WFS, while proud of their new South African stations, was smiling but silent on their previous African excursions in Durban, (a story that will play out in time and is already sounding increasingly messy).
As the now relaxed and smiling Ram Menen – trying very hard, he said, to become a "has-been" –  remarked at the start of the conference, delegates would probably have as much luck making money in the Vegas-style casino, handily placed next door, as they would in the exhibition. (Talking of the casino, it was interesting to clock who was sat at the card tables at 3am. And then who had their winnings stolen, poor Murray Kidd from IBS.)
Most of the usual faces were there – Michael Steen, soon to be relieved of his two-year tenure of the Tiaca chair (to be replaced by Oliver Evans, strangely absent), was as busy as ever, last seen catching a cab to the airport, phone in hand for a Gacag conference call. Iata's cargo chief Des Vertannes looked less haunted, more happy – no doubt saving himself for the pressure that the WCS in Doha next month will surely bring. Manston Airport's Allan McQuarrie had his usual array of whiskies, attracting heavy-lidded punters early on, looking to relieve their hangovers. Brussels Airport no doubt tired of the endless diamond jokes, but soldiered on – some unfortunately arriving late having been on the heisted plane itself. And there was constant chat about who is moving where, (some big news on that front coming up, apparently – we'll tell you as soon as we can).
Many people got lost – the dizzying complex with fake streets, casino, and several hotels, connected by long unmarked corridors was a maze. Luckily, Iata's 'born-smiling' Glyn Hughes knew where everyone lived and made it his mission to get people to the right place. Who said Iata doesn't get things done?
But the pinnacle of the event was the gala dinner (not a sentence you get to write often). There were few surprises in the awards – Johannesburg's OR Tambo won best airport, South African Airways won best carrier, Emirates best global airline, giving Ram the opportunity to assemble his team on stage, perhaps for the last time. That wasn't the only moving moment – Issa Baluch won a much-deserved lifetime achievement award.
Even the young and inspiring government minister – a profession not generally known for riveting speeches – held the interest of the crowd as, without notes, he talked about the continent trying to seize an opportunity from the global downturn, about its economic growth, appealing the industry to become Africa's partners, because Africa is the future. He received a standing ovation.
And on to the BBC's loud and lively Aaron Heslehurst, who perhaps hasn't always received the kindest of write-ups from The Loadstar. He was funny and charismatic, teasing the award winners, stealing a ringing phone, bringing – as he always does – almost comical amounts of energy to the proceedings. He's a Marmite kind of man – you either love him or hate him – but he was in his element, a showman to the last.
And finally the entertainment – not always a gala dinner's finest hour. It was exceptional – a tribute band playing Prince, Michael Jackson, Tina Turner numbers kept the energy levels up (forcing Qatar Airways to break into a dance).
Priyo Patra knows how to throw a party. The attention to detail (wine and nibbles on the coaches) and the friendly charm made it a great event to start off the year, a quick reminder of why people stay in this industry. A high before the more-sobering, and likely more hand-wringing WCS in Doha, when the business of reshaping the industry begins – yet again. We hope to see you there.
(To see photos from the event, visit us again on Monday.)