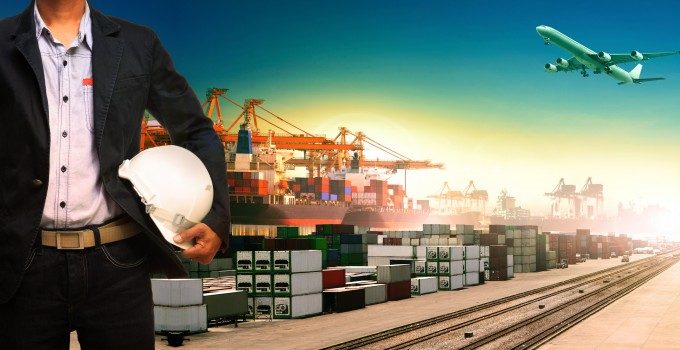 Trade imbalance, infrastructure, regulation and high costs are the biggest impediments to the growth of the air freight industry in Africa, delegates learned yesterday at Air Cargo Africa in Johannesburg.
The lack of exports – with the exception of Kenya – was cited as one of the main difficulties for carriers operating in the continent, although there are significant import markets. Whether it's mining equipment going into Botswana, where a healthy supply of diamonds has been found, or growth in Mozambique, African countries are steadily seeing increased import demand. But load factors, at some 26% on average, show that it is a tough place for carriers to operate.
"There's no real export or production here," said Peter Scholten, vice president commercial of Saudia Cargo. "We can operate here because the rates for imports are good." But he pointed out that carriers from further afield could struggle. "You could take imports to Lagos, and then go and pick up pineapples from Ghana to take to London, but at 50 cents per kilo, it doesn't really pay the bills."
The solution, he said, was to use interline partners in Africa to distribute and feed the airlines. Sanjeev Gadhia, chief executive of Astral Aviation, a regional player for whom 50% of volumes come from interline partners, explained: "You need multiple hubs in Africa. Airlines coming in should collaborate with local airlines – they need to combine their route strategy."
But local carriers often face severe financial difficulties, said VivendraLochan, chief operating officer of the Airlines Association of Southern Africa. He argued that they needed to place greater emphasis on cargo. "Airlines tend to look at passengers first, but cargo can make the difference to the sustainability of a route. The passenger business needs cargo to survive."
He added that local carriers also tended to be very conservative, opening routes with very low frequencies.
Mbuvi Ngunze, COO of Kenya Airways, which last year launched its Safari Connection freighter service with AirFrance-KLM-Martinair, said partnering was the right way to go. "Bring the cargo into a hub, and let someone else take it from there." He added that getting the right capacity was also crucial. In March the carrier will launch a narrowbody freighter service for intra-African business.
"The longer term plan is to have a widebody, but we want to move step by step. One of the opportunities we see is right-sizing capacity," he added.
Overcoming regulatory issues – and high fees – are less easy to solve. "We tend to talk of Africa as a single place – and it's not," said Barry Nassberg, chief operating officer of Worldwide Flight Services (WFS).  "The problems are different from country to country and there is little cohesion. And regulatory issues are a big obstacle. We need the market to be opened to allow investment in infrastructure."
WFS is keen to see new investment in the facilities at its recently opened handling facilities in Johannesburg and Cape Town. It is currently operating out of old buildings not fully up to the task of servicing modern freight requirements. "Johannesburg needs new cargo terminals," said David Ambridge, interim manager for South Africa. "There hasn't been a cargo strategy – it isn't seen as a strategic business and the buildings are just priced as industrial warehouse space."
With a lack of standardisation for critical aspects of the business, such as safety and security, it is hard for the industry to progress, and Petco Atanassov, senior manager cargo development for Dube Tradeport called on ICAO to help.
High costs are also a problem. "Infrastructure challenges and one-directional flow makes Africa very expensive, which people can ill-afford" said Mr Ngunze.
One delegate, from AirLink, added that high charges in some countries could kill business. He cited a $1 per kilo charge in Mozambique, which forced cargo on to road transport, leading to a 95% drop in air freight exports.
Issa Baluch, senior fellow at Harvard University, noted that Rwanda had insurance and landing fees which were up to 48% higher than in other countries. "Imposing all these fees doesn't help countries to grow," agreed Mr Scholten.
Another problem for companies looking to expand in the region, noted Mr Nassberg, was the lack of education and training. "There is a people issue. We see the need for a lot of investment in people, and in developing a workforce from the ground up," he said. "There simply isn't the background to tap into, which we find elsewhere in the world."
During the course of two sessions, speakers painted a picture of a fragmented region with little oversight and at times a lack of political will. But with the increase in African trade between 2000 and 2009 growing 122% to the US, 126% to Europe, 506% to India and 708% to China, and African countries increasingly needing oil, gas, mining and other equipment, the requirement for air freight is undeniable.
IATA Cargo head Des Vertannes pledged to develop an action plan to help overcome some of these challenges.