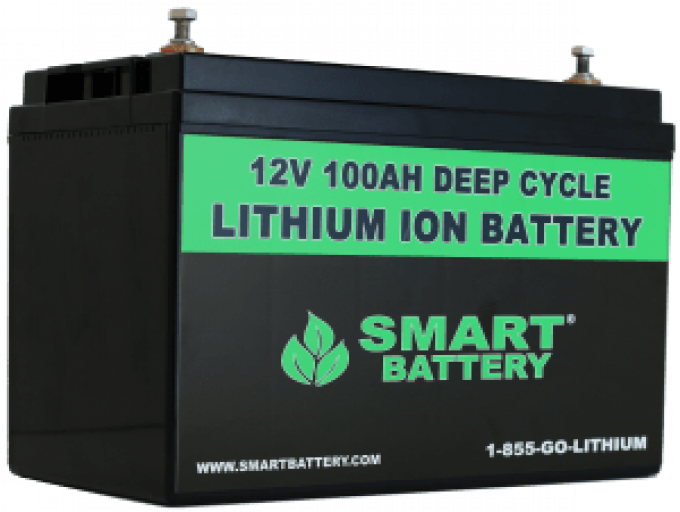 TT Talk:
Lithium batteries are today used to power a variety of products, including handheld devices (such as phones or cameras), through larger items such as power tools, to electric vehicles (eBikes/scooters and other vehicles). The market is exponentially increasing through consumer demand and broader energy transition globally. Understanding the risks is crucial.
Lithium batteries, particularly lithium ion batteries have become a preferred energy source for many products given their high power density and light weight, as well as the ability to recharge. Depending on the frequency of use and re-charging a lithium battery may be expected to last several years.
Inevitably, lithium batteries have been moved by all modes of transport. However, following serious incidents, revised regulatory restrictions regarding the carriage of lithium batteries by air, taking effect from 1 April 2022, may result in greater volumes being transported by surface modes. Coupled with a number of recently recorded incidents, safety concerns around the shipping of lithium batteries rightly continue to grow amongst the maritime community.
What are lithium batteries?
Lithium batteries contain stored energy utilising two key different chemistries: lithium metal/alloy and lithium ion. Lithium metal or alloy batteries contain metal lithium and are primarily disposable so not rechargeable, whereas lithium ion batteries are rechargeable and have a different chemical composition.
The hazard that a given lithium battery presents is primarily related to the amount of contained reactive substances, including lithium and other reactive material. The sharp rise in demand has been accompanied by supply of cheaper, poorer quality and untested batteries, including refurbished and even homemade power banks. E-commerce platforms have facilitated a global trade in these potentially lethal batteries, often circumventing global standards and regulations.
As with many successful technologies, market demand has outpaced the development of safety regulations. Since the mid-1980's lithium batteries have been classified under dangerous goods regulations for transport based on the weight of lithium contained in the cells or battery. As the technology has advanced, the amount of energy derived from the active material has increased by up to 50%, while the weight of cells has reduced greatly.
What are the safeguards?
Through the manufacturing stage and in preparation for transport, lithium batteries must have safeguards built in to ensure that they can withstand not only the rigours of transport, but also everyday use through their expected lifetime. Sub-section 38.3 of the UN Manual of Tests and Criteria (starting p419 in Rev.7, as revised from p33 of Rev.7/Amend.1) sets out the international standard that lithium batteries must meet to receive certification for safe transport.
Certification involves passing a rigorous series of tests performed by an approved independent testing laboratory, designed to ensure that batteries do not rupture, leak, disassemble or catch fire. Responsibility for testing and achieving certification rests with the shipper/manufacturer.
The rigours of transport should not be overlooked. Shock and impact damage may result in thermal stability issues, including short circuit. Defective lithium batteries have the potential to release all their stored energy instantly, resulting in thermal runaway and flammable gases. Proximity to external heat sources can also present challenges.
What are the risks?
Given their nature and use, newly manufactured lithium batteries can be transported by themselves as individual items, packaged with products (i.e. replaceable) or within products (not intended to be removed). However, actors need also to consider reverse logistics, including used, damaged and faulty products being returned, lithium batteries being shipped as waste and those being shipped to be recycled. In all instances, the state of charge of any battery is a relevant factor; less stored energy generally equates to less risk.
Apart from being transported as cargo, lithium batteries are used to power many of the technological devices deployed in the supply chain to monitor and deliver efficiencies, such as GPS locations, motion detection and security, including for smart containers. Deliberations remain underway at IMO in recognition of the potential hazards that these devices pose when placed in the hold of a containership, with both regulators and industry seeking to set minimum standards criteria in the IMDG Code for devices powered by such batteries.
Fire alert!
In summary, the risks presented through the intermodal supply chain primarily exist where newly manufactured lithium batteries are poorly manufactured, untested or are defective. These lithium batteries have a higher propensity to malfunction. It is also recognised that risks are higher during any period that the batteries are being charged. The supply chain risk – at any point of handling, storage and transport – is compounded by used, fully or partially charged batteries, and those destined for recycling or waste. Furthermore, some incidents have revealed the use of inadequate packaging, fundamentally compromising safety.
Lithium fuelled fires are very difficult to extinguish, prone to thermal runaway and potentially exploding. Due to the heat generated, re-ignition once a fire has been extinguished is an additional risk, together with the impact on adjacent cargo or equipment. Furthermore, hard lessons learned by land-based fire responders, particularly relating to Electric Vehicles, need to be assimilated to the unforgiving maritime environment, where the crew capability to fight fire is already woefully strained.
Fire is an unwelcome hazard at any point during transport, storage or handling. TT has discussed numerous times the challenges faced on board containerships and within port/terminal areas; during air transport the consequences are unthinkable.