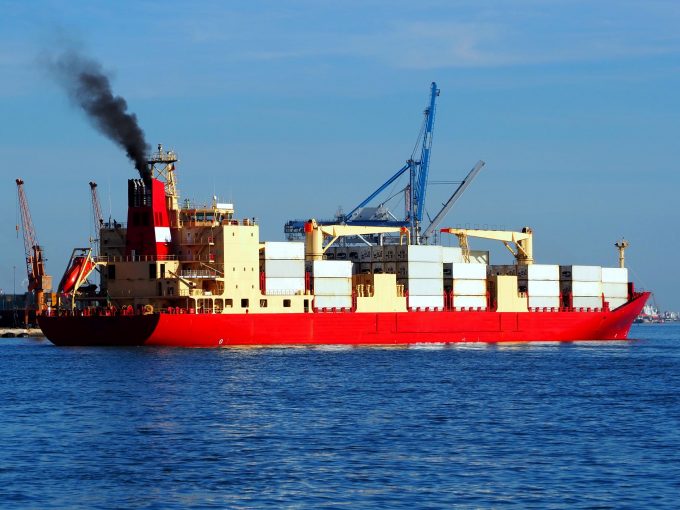 Accusations levelled at a brace of major shipping lines via social media on Tuesday cast doubt over their carbon emissions claims, highlighting the pressing need for standard emissions measures.
In a LinkedIn post, Lars Jensen, CEO of Vespucci Maritime, noted "wild discrepancies" between the emission-per-box claims of alliance partners Evergreen, CMA CGM, Cosco and OOCL.
"If you book with any of these, the cargo will go on the exact same vessel on the exact same routing," Mr Jensen said.
However, claimed per-box emissions on a route between New York and Shanghai at CMA CGM varied between 1370kg and 1779kg of CO2, depending on the route taken; Evergreen claimed between 809kg and 839kg; OOCL claimed 692kg; and, by far the most outlandish claim, was that by Cosco, of between 437kg and 533kg of CO2 depending on the service chosen.
"Four carriers. Four different methodologies. Four very different results," said Mr Jensen.
His observation has potentially troubling implications for shippers, for whom emissions data increasingly plays a role in their decision-making.
According to that data, a shipper choosing Cosco instead of CMA CGM, could apparently reduce its shipment's CO2 footprint by 75% – "on exactly the same vessel".
The International Maritime Organization (IMO) has two compulsory carbon intensity measures set to enter force from January 2023, EEXI and CII, under which vessels will be assigned an efficiency rating from A-E.
"Administrations, port authorities and other stakeholders, as appropriate, are encouraged to provide incentives to ships rated as A or B," said Natasha Brown, IMO head of media and communications.
Dr Pierre Garreau, CEO of Searoutes, a company which uses satellite data to measure ship emissions, told The Loadstar there were numerous shortcomings in the way carriers calculated their emissions and a standardised "homogenous methodology" was needed.
"[Carriers] are not data companies," he said. "Each follows a different methodology… [and] there is no data-sharing agreement, so the CO2 consumption of a vessel operated by a carrier, and the way the alliance reports it, is wrong. So carriers resort to using averages of averages."
The IMO's Energy Efficiency Operational Indicator (EEOI) offers a straightforward mechanism for exactly this, comparing vessel CO2 emissions against the amount of cargo carried, whether in terms of weight or number of containers. But the EEOI is a voluntary measure, and shipping lines would be under no obligation to share these calculations with shippers.
Supply chain visibility experts told The Loadstar that, for these reasons, they do not rely on shipping lines for a sensible estimation of their own emissions to give to their customers.
"We use distance travelled, total weight of the load and an emission factor [grams of CO2 per mile]," explained Jochum Reuter, general manager, FourKites Europe. "As long as there is no global standard, all we can do is make our best efforts to be accurate and be guided by associations like Global Logistics Emissions Council, and the Environmental Defense Fund."
Alan Holland, CEO of Keelvar, said his company relied on "independent data on vessel emissions from vendors such as Linescape", and added: "Best practice is to include an internal cost of carbon so that this weighting is controlled and proportionate. Combining independent data with powerful reasoning capabilities (in a sourcing optimiser) is the best approach."