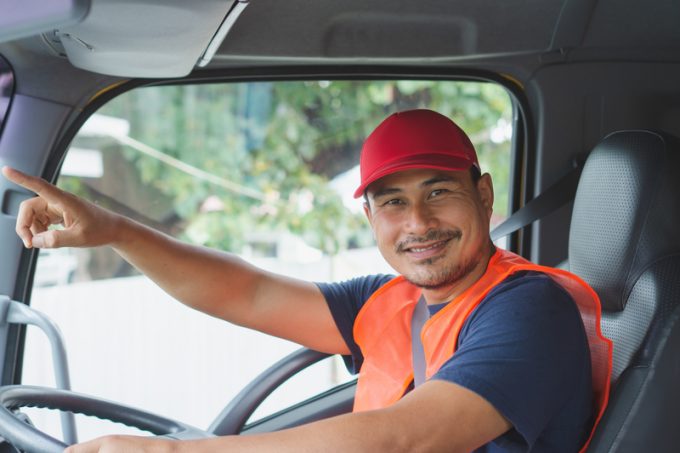 The International Road Transport Union has called for nations to agree a global minimum age of 18 for professional truck drivers.
One thing the coronavirus epidemic has failed to change appears to be global driver shortages, but it has certainly contributed to soaring rates of youth unemployment, and these challenges could provide the answer for each other.
"The road transport industry could be a massive source of employment for young people," said the global trucking association's secretary general, Umberto de Pretto. "But we need governments to take action to unlock this potential and grant them access to job opportunities."
Minimum age regulations for truckers vary significantly: the minimum age is already 18 in the Middle East and some European countries, 21 in many other parts of the world and up to 26 for coach drivers in countries like China and Turkey.
Even in the EU, there are different ages and rules for truck drivers, and regulations can also vary within a country, depending on whether the transport is national or international.
Some countries have refused to lower the minimum age to 18, citing safety concerns, but the IRU argues that "the strict training requirements for entry into the profession mean younger drivers are no more accident-prone than their older counterparts".
In fact, it added, analysis of EU's CARE accident database shows the accident rate is higher in countries where the minimum age is 21 than in those where it is 18.
Meanwhile, the driver shortage crisis continues, and despite labour market fluctuations caused by the pandemic, remains exacerbated by an ageing workforce.
According to recent IRU research, some 20% of vacancies in Europe are unfilled, the US shortage is 60,000 and expected to double over the next decade and South Africa needs about 15,000 new drivers every year, but is unable to recruit them.
And yet youth unemployment rates are also staggeringly high: in some countries it is over 30%, while the International Labour Organisation's most recent global employment trends for youth (published in March) found that 20% of young people aged 15-24 worldwide – totalling 267m, equivalent to the entire population of Indonesia – are not in employment, education or training.
"The road transport industry needs young people to meet the growing demand for drivers and ensure the continuity of our services. The average age of truck drivers in some places is 55. This needs to change." said Mr de Pretto. "Governments have taken very little or no action to encourage young people to become professional drivers as soon as they leave school.
"In Europe, a review of the directive on driving licences will be completed by 2022, providing an opportunity to set the minimum age for all professional drivers at 18. In the US, a pilot study has taken place and legislation to allow inter-state driving at the age of 18 is pending in the Senate.
"But these are only starting points," the IRU chief added.