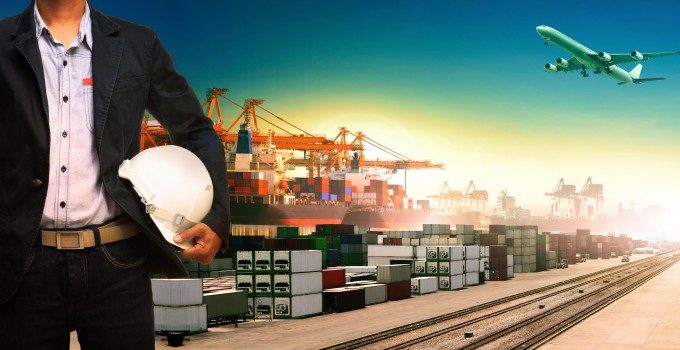 The development of a new type of 20ft container technology has taken a step further with the completion of a trial shipment of the so-called Tworty Box.
Developed by Hamburg-based Tworty Gmbh and built by German manufacturer of special containers Drehtainer, the Tworty box – so christened as it is comprised of two 20ft boxes that can be coupled together to form one 40ft box – has had its first trial shipment completed.
"At the beginning of April the boxes were loaded in coupled condition on board OOCL's container vessel "OOCL Montreal". They were shipped as shipper-owned boxes on account of the Belgium headquartered LCL division of global forwarder DHL. Operated as a 40ft unit the coupled boxes were stuffed with 20 tonnes of break bulk cargo (mainly car parts and granulate) for Canadian consignees," the company has announced.
A similar system has also been under development in the UK by Container Group Technology (CGT), as previously reported in The Loadstar, although there do appear to be differences in design. The CGT design has focused on expanding the internal dimensions of the container to allow more pallets to be loaded, primarily achieved by flattening the front wall, as opposed to the traditional corrugated form. The two units can be coupled together but in a way that sees the doors of each facing the other – if left open the doors create a single 40ft, or if they are closed it is two 20ft boxes that are almost completely theft-proof.
The Tworty design, on the other hand, sees the 20ft containers built with doors at both ends. The second set of doors opens from the inside and can only be locked from the inside. However, the internal doors can then be fixed to the container's ceiling, to create a single 40ft box.
The company has been marketing it to shipping lines on the basis of its proposed economics, especially in respect to the costs associated with the repositioning of empty containers – by combining two 20ft boxes carriers will save 50% on handling costs at container terminals. The company also claims that further savings can be made on storage costs, although it does concede some additional costs will be incurred with the coupling and de-coupling of the units.
While shipping lines would be the natural buyers of such equipment, the parlous state of most carriers' finances mean they are unlikely to invest significantly in container fleets, with more new orders placed by container leasing companies.
Lessors are in difficult position in promoting this concept however, because it is shippers that would ultimately benefit from the new technology and shipping lines are uncomfortable with lessors and shippers talking directly.
So the fact that it was DHL which was involved in the trial Tworty shipment to Canada is an interesting development, because if change is going to be driven into the container supply chain, it is clearly going to have to be propelled by the biggest forwarders and shippers.