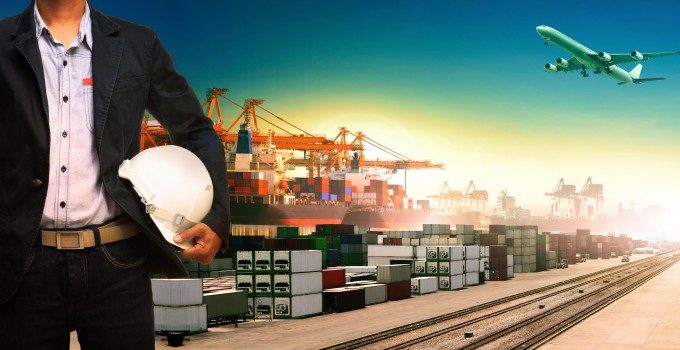 WASHINGTON, August 27, 2012 – The National Retail Federation today urged labor and management to return to the table in negotiations for a new East Coast and Gulf Coast longshoremen's contract, saying retailers heading into the crucial holiday season will be forced to divert cargo elsewhere in a matter of days.
"We understand and recognize that there are tough issues that need to be resolved," NRF President and CEOMatther Shay said. "The issue will only be resolved, however, by agreeing to stay at the negotiating table until a final deal is reached. Failure to reach agreement will lead to supply chain disruptions which could seriously harm the U.S. economy."
"We are facing a critical time," Shay said, noting that some retailers have already enacted contingency plans to ensure that holiday merchandise will reach store shelves in time. "Now that there is a real risk of disruption, most retailers using the East and Gulf Coast ports will be forced to executive contingency plans within the next week to meet in-store holiday deadlines. These plans carry great expense but they are necessary to avoid disruptions that will add costly delays to our members' supply chains."
Shay's comments came in a letter sent today to International Longshoremen's Association President Harold Daggett and United States Maritime Alliance Chairman and CEO James Capo. The two parties were scheduled to hold three days of negotiations last week to replace the contract that expires September 30, but the ILA walked away on Wednesday over USMX's insistence to negotiate on terminal efficiency improvements.
Shay said lack of a contract could drive shippers away from East and Gulf Coast ports in the same way that a 2002 West Coast ports lockout caused shipping to shift in their favor.
"Having a secure, long-term longshore labor contract in place is critical to ensure that the East and Gulf Coast ports continue to benefit from growing labor volumes," Shay said. "Without such certainty, retailers and others will surely reevaluate their supply chains and the short-term and long-term reliance on these ports."
As the world's largest retail trade association and the voice of retail worldwide, NRF represents retailers of all types and sizes, including chain restaurants and industry partners, from the United States and more than 45 countries abroad. Retailers operate more than 3.6 million U.S. establishments that support one in four U.S. jobs – 42 million working Americans. Contributing $2.5 trillion to annual GDP, retail is a daily barometer for the nation's economy. NRF's Retail Means Jobs campaign emphasizes the economic importance of retail and encourages policymakers to support a Jobs, Innovation and Consumer Value Agenda aimed at boosting economic growth and job creation. www.nrf.com 
ENDS