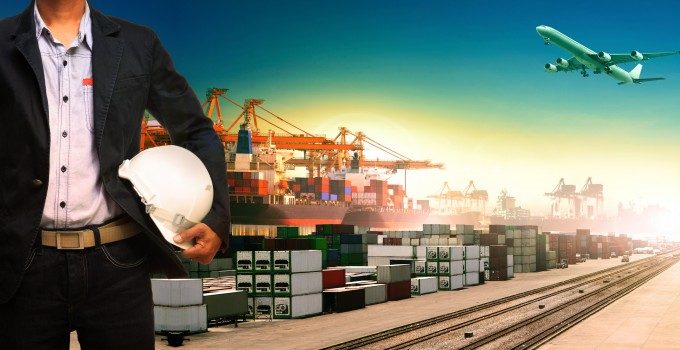 Amsterdam and Swindon, UK,  22nd August 2012
A UK manufacturer and restorer of traditional style stained glass is tapping into a new e-commerce sales medium having joined the growing base of companies that outsource supply chain activities to third party logistics (3PL) provider Menlo Worldwide Logistics at its multi-client facility in Swindon.
Neil Phillips Stained Glass awarded the contract to Menlo Worldwide Logistics on the reference of an existing satisfied user of the Swindon facility, Damaris, which manages a family of high-end lingerie brands.
Outsourced activities for Neil Phillips Stained Glass will include warehousing, value-added services and global transportation, and will support the manufacturer's move into e-commerce sales of smaller stained glass fragments. Products manufactured in the UK will be delivered to the Swindon facility prior to being sold on MagnusCreatora.com and eBay.
Menlo will unpack and label fragments received from Neil Phillips and photograph them for the client. Orders will be received by Menlo for fulfillment, involving pick and pack and global shipping to the customer. Activities will be carried out from a dedicated portion of the Swindon facility with Menlo adjusting personnel to cope with demand.
"By placing our trust in Menlo to ensure that our highly crafted products are delivered to our customers efficiently and safely, we have been able to focus our resources on what we do best – the sourcing, design and manufacture of exclusive, high-end and original products," explained Neil Phillips. "When we saw what had been achieved for Damaris we knew that this was a fulfillment model that we wanted to be part of."
Menlo Worldwide Logistics Managing Director Europe, Tony Gunn, welcomed the new business. "What we are able to provide for Neil Phillips are not only warehousing and transportation from a state-of-the art facility," he said. "It is also an opportunity for the client to plug straight into an exciting new sales channel without having to tie-up time and investment in establishing competency and infrastructure – and that is what 3PL benefits are all about," he added.
The secure 16,000 sq metre Swindon regional distribution, warehousing and transportation facility is supported by Menlo's suite of IT systems including warehouse management. It is strategically located alongside the M4 motorway with easy access to London Heathrow Airport and the Port of Southampton and is an essential tool in the integration of customers' supply chains, a service Menlo carries out on five continents.
ENDS
About Menlo Worldwide Logistics Europe
In Europe Menlo Worldwide Logistics maintains seventeen dedicated and multi-client logistics  and transportation control towers located in the Netherlands, Belgium, Czech Republic, Germany, Hungary and the United Kingdom. This warehouse and transportation network can serve as a pan-European distribution solution using one or several facilities.
3PL warehousing and distribution services, as well as 4PL supply chain and LLP transport management solutions are offered to a variety of vertical industry sectors including: fashion & apparel; healthcare and medical equipment; hi-tech electronic and data network equipment; automotive & heavy industry; defence and government services and retail e-fulfilment.
The European headquarters is located at the multi-client Amsterdam Distribution Center in the Netherlands.
About Menlo Worldwide Logistics
Menlo Worldwide Logistics, LLC, is a US$1.6 billion global provider of logistics, transportation management and supply chain services with operations in five continents, including North America. As a third-party logistics provider, San Mateo, Calif.-based Menlo Worldwide Logistics' services range from dedicated contract logistics to warehouse and distribution management, transportation management, supply chain reengineering and other value-added services including packaging, kitting, order fulfillment and light assembly through a strategic network of multi-client and dedicated facilities. With more than 17 million square feet of dedicated warehouse space in North America, the Asia Pacific, Europe and Latin America, and industry-leading technologies, Menlo Worldwide Logistics creates effective, integrated solutions for the transportation and distribution needs of leading businesses around the world.
Menlo Worldwide Logistics, LLC, is a subsidiary of Con-way Inc. (NYSE: CNW), a $5.3 billion diversified freight transportation and logistics company. For more information, please visit us on the Web at www.con-way.com.
Follow Menlo Worldwide Logistics on Twitter: http://twitter.com/MenloLogistics      
Contacts:
Menlo
Peter Owen
ISIS Communications
Tel:          +44 (0) 1737 248300
Mobile:   +44 (0) 7710 991531
Email: [email protected]
Distributed by ISIS Communications
An archive of all Menlo Worldwide Logistics news releases and photographs is available from the ISIS Communications Press Room at www.isiscomms.com